Directorate of Education: Teachers should get vaccine by October 15, only then will they be able to go to school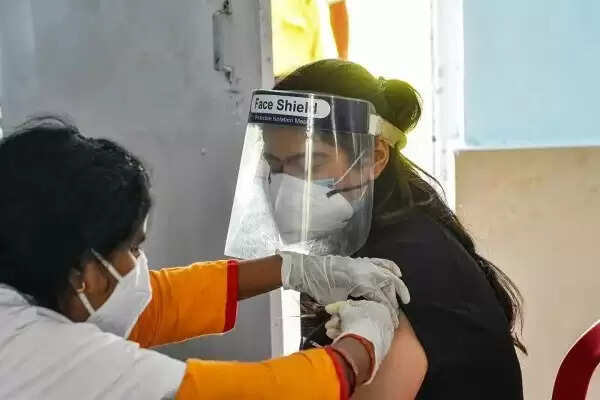 Employment News-Teachers and non-teaching staff of government schools who do not get the corona vaccine by October 15 will be considered on leave. They will not even be allowed to come to school. On Wednesday, the Directorate of Education issued an order in this regard. It has been said in the order that the country is under threat from the Kovid-19 epidemic. It is necessary to take all effective measures to prevent its spread.

Actually, the government has opened the schools in a phased manner. A month ago, schools were opened for classes IX to XII. After the festivals, there is talk of opening schools for other classes as well. In such a situation, the concern of the government is that the environment of the schools should be safe along with protection from Kovid.

In an order issued by Director of Education Udit Prakash, all district education officers and school principals have been directed to ensure that all teachers and staff are vaccinated by October 15, those who did not get vaccinated by this date should not be allowed to come to school. will not be allowed.
Corona cases and containment zones increased
The pace of corona infection is seen increasing in Delhi. For the last five days, there has been a jump in daily cases, due to which the number of new cases has once again crossed 40. On Wednesday, the Health Department said that 41 people have come under the grip of corona infection in the last one day. While 22 patients have been declared healthy.
During this 71983 samples were tested. The infection rate stood at 0.06 percent. However, there is news of relief that no patient has died due to infection in the last one day. Due to the increase in new cases of corona infection, the number of containment zones in the capital has also started increasing.
Till two days ago, there was a steady decline in their number, due to which the total number of containment zones came down to 93, but now it has increased again to 97.
Actually, on 23 September, 48 people were found corona infected in one day. But after this 24 people got infected on 24th September but after that from 25th September the number of daily cases is increasing day by day.
According to the Health Department, now the total number of infected patients in the capital has increased to 1438821, out of which 1413342 patients have been cured but 25087 patients died during treatment.
1.80 lakh got the vaccine in a day
The Health Department said that vaccination is progressing at a fast pace in the capital. In the last one day, 1.80 lakh people have taken the vaccine, of which 81572 have taken the first dose.
Share this story