Only one-fourth of the girl students have been admitted in Kasturba Vidyalaya so far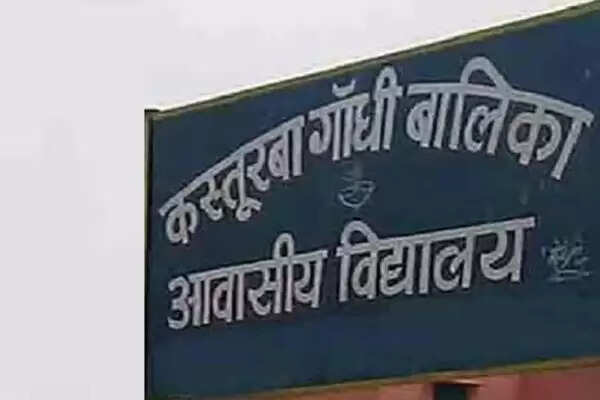 Employment News-In the Kasturba Vidyalaya Girls School of the town, only one fourth of the girl students have been able to get admission so far. This residential school has a staff of 12 people including four teachers. Here, the tender has not yet been done in the residential school. In such a situation, along with the old kept material, other arrangements are handed over to the warden / headmistress.
Residential schools established for the needy girls who do not go to school due to some reason are proving to be a boon. The girl students who drop out in the middle are getting education at least up to class 8. A principal who is also working as a warden for fifty girl students to live here. Apart from this, there is an appointment of a teacher and a part time teacher.
A clerk is posted along with a watchman and a peon. By the order of the District Magistrate, two women home guards stay in the security of the residential school from 10 am to 5 pm. Two cooks are deployed with heavy staff to cook food for the girls. Nevertheless, the old remaining food items of this residential school, which were closed during the Corona period, are being used due to non-tender, which can also make the girl students ill if used without proper inspection.
At present, instead of fifty, only 14 girl students have taken admission. In this regard, the warden of the school, Radha Mishra said that only those girl students were admitted in the school, whose parents have given written permission to stay and study in the school. Social distance has also been taken care of to follow the Kovid rules. Till now the tender for food arrangements and other materials has not even been done. Food items lying in old stock are being used. The government has allowed 50 percent admission of the total girl students in the school. Admissions are taken after the permission of the parents of the girl students who have taken admission in the school.
Share this story