Online education has become a boon for children during the Corona period, talent is flourishing in these areas too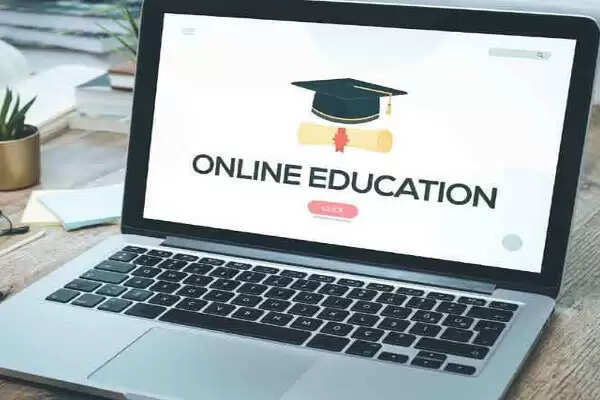 Employment News-The online education system started during the Corona period had increased the problems of children and teachers in the early days, while now children are seeing it as an opportunity. Along with the studies of their classes, children are now doing online classes for additional subjects i.e. capsule courses through this medium. Many children have even passed the international level examination so far. Meanwhile, the children are very excited and their parents are also looking happy with the success of their children.
Children said that along with online classes, efforts are being made to enhance talent
Case Study 01 : I am studying in 7th standard. For the last 3 years I am doing online classes for at least 3-4 months in a year. Along with preparing for my class, I am also learning to play the violin. Our parents are teachers and being South Indian have more interest in music. So far, he has got a degree in violin playing from Trinity University London up to grade 3. Going forward, we aim to do better in this area as well. Along with all this, I am busy in completing homework and routine from school.
Rayona Elsa Biju, a seventh grade student.
Case Study 02: I am studying in class VII. I am doing UC-Mass Abacus course along with my school course. It is basically a maths based course. After completing this course, the concentration and attention power of the brain increases. It also helps in analyzing the topics in a better way. Completed online course from Ranchi itself.
Prashant Lakra, a student of class VII.
Case Study 03: I study in 8th standard. After completing 4 months online course of Space Online Astronomy and Space Education Program, got basic knowledge of space activity as well as Solar System, Time Calculation with the help of Rod Shadow, Astronomy. Now I will study further in this field also.
Case Study 04 : I am a student of class 11th. After doing homework of his class, he has done web designing, app and web development course through online medium in extra time from institutes like Web Grow. Now I am also doing web design on an experimental basis. A friend gave me the idea after which I have made it my goal. Now a lot can be done in this area too.
Share this story