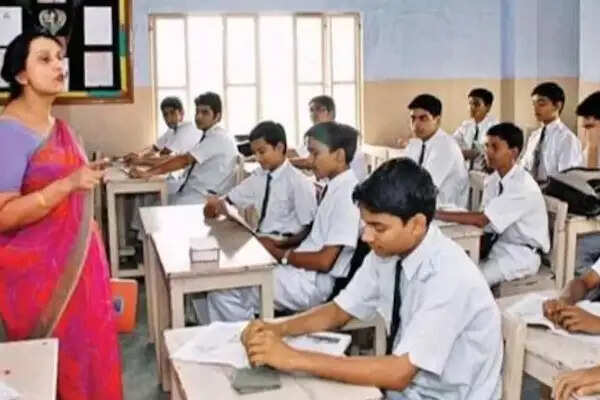 Employment News- The process of examination of educational records regarding the process of appointment of newly selected teachers in aided secondary schools will continue on Monday as 15 newly selected teachers have not yet appeared. They are being given one more chance so that no one gets left out of checking the educational records. Instructions will be issued to the teachers soon. So that they do not face any inconvenience in getting their appointment in the respective schools.
The number of aided secondary schools in the district is 46. In most schools, 106 teachers who have been selected from the selection board are to be appointed. These include 21 lecturers and 85 assistant teachers. The academic records of these assistant teachers are being examined. Friday and Saturday were fixed. Two teams were formed to examine the educational records. Brijesh Srivastava, Mahendra Singh, Jai Singh in the first team, Mamta Pal, Archana Diwakar, Savita in the second team.
On Friday and Saturday, 35-35 teachers registered their attendance and got their academic records checked. The 15 newly selected teachers, who have not got the academic records checked, have been given an opportunity till Monday. District School Inspector Omkar Rana said that the academic records of newly selected teachers are being examined. The recruitment process will be completed soon.
Get the workload under exploitation free system
Rae Bareli. The Uttar Pradesh Secondary Teachers Association has demanded from the selection board to get the newly selected teachers to take charge under a transparent and exploitation-free system. Divisional Minister Jagjivan Prasad Shukla, District President Rakesh Kumar Mishra, District Minister Shailesh Kumar Vajpayee, Treasurer Nanhe Lal have submitted a memorandum to the DIOS. The officials have demanded that appointment letters should be issued in time. Salary payment should be ensured along with joining.
Share this story