Omicron raises concern, schools-colleges closed in these states including Delhi, Rajasthan, Haryana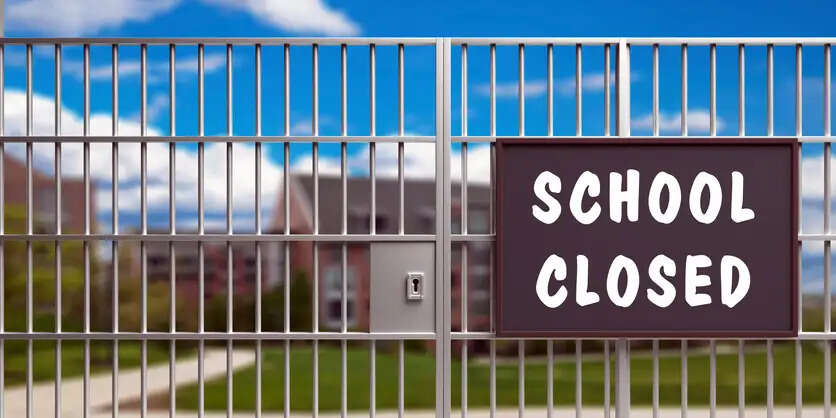 Employment News-The cases of the new variant of Corona, Omicron, are increasing rapidly every day. Because of this, all the states have started imposing restrictions again. At the same time, schools have been closed again in many states including Haryana, Rajasthan. Also, closure of schools is being considered in many states.
Know here in which states of the country so far the school-college has been closed due to Omicron threat. At the same time, the states where schools were going to open with 100 percent capacity. Seeing the possibility of danger there too, a new order has been issued and instructions have been given to keep the schools closed. When the closed schools and colleges will reopen depends on Omicron's current situation.
Haryana School Closed:
The Haryana government has issued an order to close all the schools and colleges in the state. According to the official order issued, schools, colleges, polytechnics, IT, coaching institutes, libraries and training institutes (whether government or private under the Department of Women and Child Development in the state), Anganwadi centers and crches will remain closed. Offline classes are likely to resume in Haryana schools and colleges after January 12, 2022.
Tamil Nadu Schools Closed:
The Tamil Nadu government has also closed the schools from class 1 to 8 till January 10, 2022. At the same time, new guidelines have been issued for class 9th to 12th and college students. Classes from class 9th to 12th in the state will be conducted under strict corona protocol.
Odisha School Closed:
Seeing the threat of Omicron, the Odisha government on Sunday said that it is withdrawing the decision to open schools from 1st to 5th from January 3. School and Mass Education Minister SR Das said in a statement that the officials inspected various primary schools in the state, following which the decision was taken. He said that classes 6 to 10 will be taught in schools.
West Bengal School Closed:
According to media reports, all educational institutions in West Bengal have been closed till 15 January 2022. Only 50 percent employees will come in schools, colleges and universities.
Rajasthan School Closed:
Schools from class 1 to 8 have been closed again in Jaipur in the state. According to media reports, schools of these classes have been closed only in Jaipur.
Delhi School Closed:
In view of the increasing threat of Omicron variant of Corona in the capital Delhi, the Delhi Government has implemented GRAP (Graded Response Action Plan). At present, a yellow alert has been issued in Delhi. Under this, many restrictions have been imposed in the capital. All schools, colleges, educational institutions and coaching institutes in Delhi have been closed as soon as GRAP is implemented.
Share this story