Now the students of Madhya Pradesh will go abroad to study, this university has implemented a new policy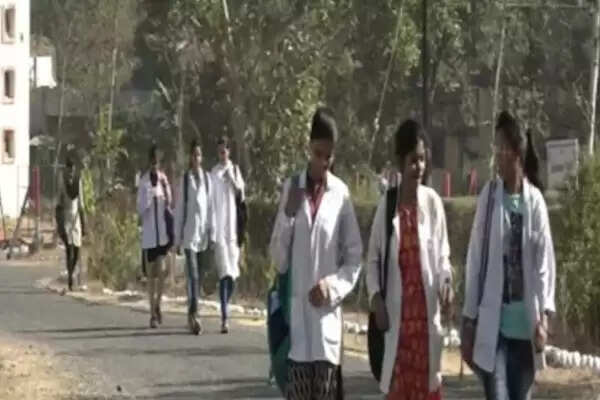 Employment News-Education means knowledge. It is not just a study from class 1st to 12th, but a vast world. To say that there is no end to education which is less than what is earned. Keeping this in mind, the Nanaji Deshmukh University of Veterinary Sciences, Madhya Pradesh has signed MoUs from abroad to improve the quality of education of veterinary students. These two MoUs have been signed with different universities operating in Ukraine and New York. For fish production and poultry production, MoU has been signed with Semi State University of Ukraine and for Forensic Pathology with Cornel University of Ukraine.

The Vice Chancellor of Veterinary University, Dr. S.P. Tiwari says that he made many efforts to ask for the veterinary field. Out of which, in order to bring more qualitative improvement in the education of the students, a step has been taken to study the education of foreign countries and bring foreign students to the land of Madhya Pradesh to make them aware of the education system here.

MoUs being signed with three more countries
In the initial phase, the university has signed MoUs with 2 countries. While the process of signing MoUs with three other countries is in the pipeline. The university is also going to sign MoUs with Uzbekistan, Canada and New Zealand in the coming days. In the coming days, 10 -10 students of different batches of the colleges coming under it including the university will go abroad and will work further for the veterinary sector by understanding and assimilating the education system there.
Share this story