Now education will be done through English medium in government schools, the government has approved Varanasi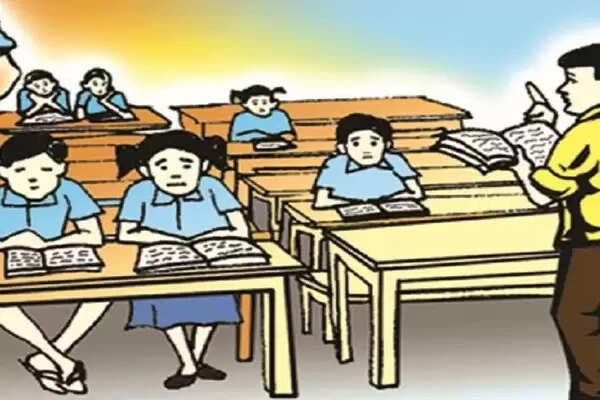 Employment News-The dominance of English is increasing. Most of the parents are keen to enroll their children in English medium schools only. In view of this, the Basic Education Department has converted 136 schools of the district into English medium. Now English medium is being taught in these schools. On the other hand, now there is a plan to convert Government Higher High School and Inter Colleges run by UP Board into English medium.
The government has sought a proposal in this regard from the DIOS of all the districts. Additional Director of Education Anjana Goyal directed all the district school inspectors to propose to those government schools around which English medium council schools are running. The objective behind this is to provide education up to Intermediate through English medium to the children coming out of the schools of Basic Education Department after studying English medium till class eight.
The Education Department believes that most of the children of financially weak parents study in the council schools. In such a situation, children studying English medium up to class eight in government schools may have to turn to Hindi medium schools due to lack of financial resources. In such a situation, if government schools are converted into English medium, then such children will be able to do further education through English medium.
District School Inspector Dr. Vinod Kumar Rai informed that a committee has been constituted to identify government schools near council schools. A list of such government schools has been sought from the committee within a week, so that the proposal can be sent to the government. He said that in the first phase, it is proposed to convert six government schools into English medium.
Share this story