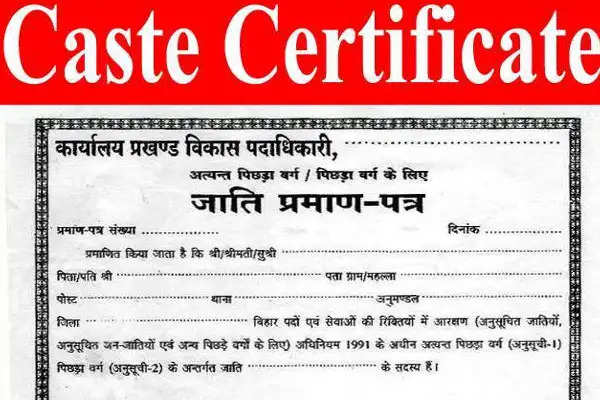 Employment News-Five schools of Ranchi have been selected under the pilot project. Actually, the department has given consent to prepare the caste certificate of the students in these schools. So that children can get the benefit of government schemes at all times.
Five schools selected
In this regard, District Education Officer Arvind Vijay Billung said that in the departmental meeting held on Monday, discussions were held on the preparation of caste certificate and the problems being faced in it.
Along with this, five schools of the district were also selected for the first phase.
Number of schools will be increased in the project
In the meeting, the Secretary of Education Department, in-charge of Personnel Secretary, members of IT Cell, members of Pragya Kendra, Circle Officer were also present in the meeting. Under the pilot project, he has given his consent to make caste certificates of the students by setting up camps in the school itself. After getting success in the first phase, the number of schools in this project will be increased.
These schools were selected
Government Middle School Pandra
Zilla School Ranchi
Upgraded High School Hatia
Kasturba Gandhi Residential School Mandar
Plus Two High School Uchri Mander Name Contains.
Share this story