Notification issued for the appointment of 8386 physical education instructors in middle schools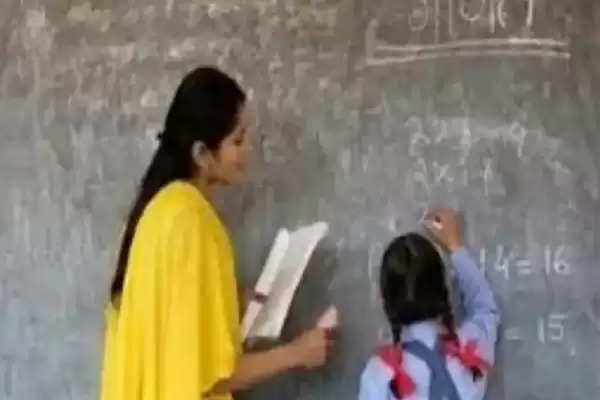 Employment News-The Education Department on Friday issued a notification for the appointment of 8386 posts of Physical Education and Health Instructors in elementary schools of Bihar. Now soon there will be reservation roster clearance for all these posts, then the schedule of appointment will be issued. The schedule/calendar for appointment will be prepared by the Directorate of Elementary Education. While allotting the post to the DEO planning unit, after clearing the reservation roster from the DM, the employment unit will inform the category wise vacancy.
In the notification issued by Arshad Firoz, Deputy Secretary, Education Department, it has been said that the physical education cum health instructor is to be reinstated in middle schools where more than 100 students are enrolled under RTE. In connection with this, the posts of one instructor each have been created in 8386 state-run elementary schools of the state with the order of 22 October 2021. This restoration will be done on fixed pay of Rs 8000 and will get an increment of Rs 200 annually. It may be mentioned that 3523 candidates have been declared successful in the qualifying examination conducted by BSEB in December 2019 and they are waiting for appointment for almost two years.
Reservation roster like elementary teacher post
In the roster clearance of all 8386 posts, the pre-determined ideal roster point will be effective for appointment to the post of teachers in elementary schools. Instructors will be appointed by the Block Planning Unit. The appointment will be on the basis of merit list. Candidates who have passed the qualifying examination will be able to send the application form to the level of Secretary of the Planning Committee by hand or by speed post, registered post. The draft merit list will be prepared by the member secretary of the planning unit. Objections will be received within 15 days by publishing the merit list on the website of NIC after taking approval from the appointing authority. After resolving the final merit list will be prepared. In consultation with the DM, the DEO at the district level will check the certificates of the merit list candidates in the prescribed camps. After scrutiny, the appointment letter will be given by the concerned authority.
Share this story