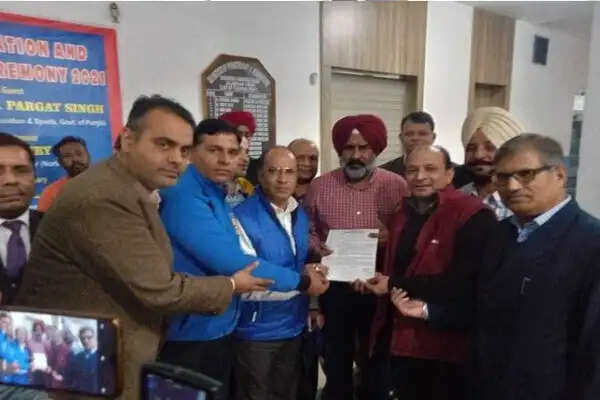 Employment News-A delegation of Private College Non Teaching Employees Union Punjab Aided and Unaided met with Education Minister Pargat Singh under the leadership of General Secretary Jagdeep Singh and State Executive President Rajiv Sharma.
The members of the union narrated to the minister the problems being faced due to the long pending demands. In the delegation, Union Advisor Savinder Singh Gola, Deputy President Deepak Sharma, Convenor DAV College Coordinator Committee Punjab Rohit Sharma, Co-Convenor Ravi Maini, Lakhwinder Singh, Sunil Kumar, Gurjinder Singh told that the union's demands have been met, but So far they have not got any positive result. He said that their demands include revised grade pay, revised house rent, revised dearness allowance, step up increment, regularization of contract completion employees.
The Education Minister told the union members that the matter was under consideration in his own office. Will try to get their demands fulfilled soon.
Share this story