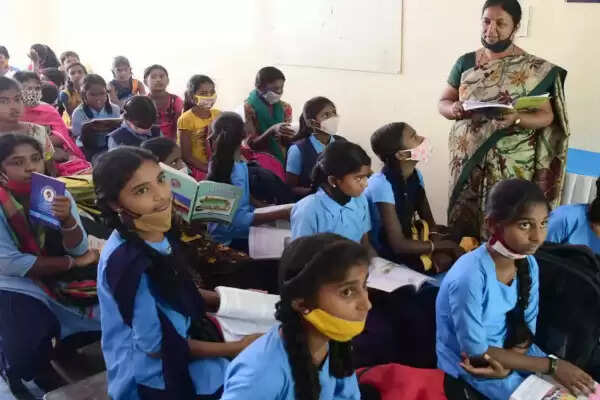 Employment News-School Management Committee meeting, block level seminar and orientation workshop were held on Wednesday in Block Office Complex Sirsia. In which mainly the block chiefs were present. The program started with Saraswati Vandana by the students of Kasturba Gandhi Residential Girls School, Sirsia.
During this, Block Education Officer Sirsia Bharat Bhushan said that school management committees have a special contribution in the operation of council schools. The chairman, secretary and village head of the school management committee should try to make an effort to improve the education of the school in their village. At the same time, it should be seen that no child in the age group of 10 to 14 is deprived of coming to school in his village. Block chief Amit Kumar Singh said that the government is determined to run the council schools on the lines of convents.

Free mid-day meal, dress and textbook etc. are being provided to the children coming here. In such a situation, all of you should fulfill your responsibility and try that no child in your village should be deprived of school education. On this occasion, Tharu folk songs and cultural programs were presented by the girls of Kasturba Gandhi Vidyalaya. During this, all the village heads of Sirsia area, including Garima Singh, Hemlata Yadav, Shashi Kiran Singh, Santosh Soni, Jai Prakash Mishra, Karmaveer Rana, school management committee president and head teacher in charge were present.
Share this story