New problem due to massive transfers in education department, no teachers in rural areas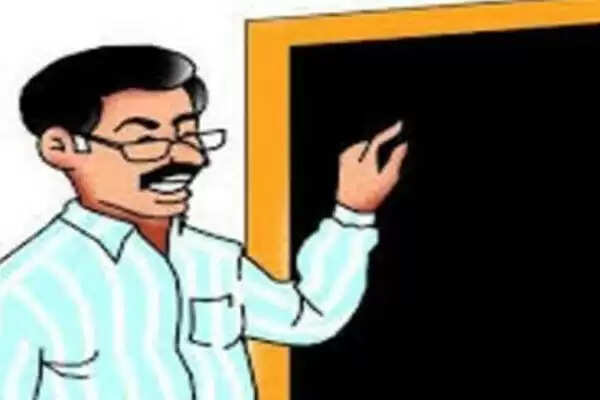 Employment News-After nearly two and a half years, massive transfers have created a new problem. Due to this, where teachers in urban areas have become surplus (excessive), the proportion of children in rural areas has no teachers. Due to which the situation of education in rural areas has been affected in future. In the matter, the School Education Department is preparing for rationalization (adjustment) of the remaining teachers after conducting an inquiry. During the transfers that lasted for about one and a half months, more than three thousand teachers have been transferred.
There were transfers of teachers before the 2018 assembly elections in the state. After that there were no transfers at the lower level due to political reasons. Therefore, as soon as the state government lifted the ban on transfers, the employees of every department and cadre applied for transfer. Sources in the School Education Department say that about seven thousand teachers had expressed their desire for transfer. Out of which 3,000 teachers have been transferred so far.
Out of these, more than two thousand teachers have migrated from rural to urban areas. Out of these teachers, about one and a half thousand teachers are said to be surplus. In Bhopal alone, five hundred teachers have become surplus. There were already 350 teachers surplus and 150 new ones have come. Similar situation prevails in other districts. That's why teachers are not being joined yet. Because there is no position.
When the matter of the list of remaining teachers sought from the DEO reached the Minister of State, Inder Singh Parmar, he has given instructions for investigation. The Minister of State has asked all the District Education Officers to list the surplus teachers in the urban areas. At the same time, a list of schools in rural areas has been sought, where the child-teacher ratio has been disturbed. Under the Right to Education Act 2009, there should be one teacher for every 40 children.
they say
Not noticed while making voluntary transfers. Therefore, there is a surplus of teachers in urban areas and only one or two teachers are left in rural areas. Investigation has been sought from the District Education Officers and a report has been sought. Such teachers will be rationalised.
Inder Singh Parmar, Minister of State (Independent Charge) School Education Department
Share this story