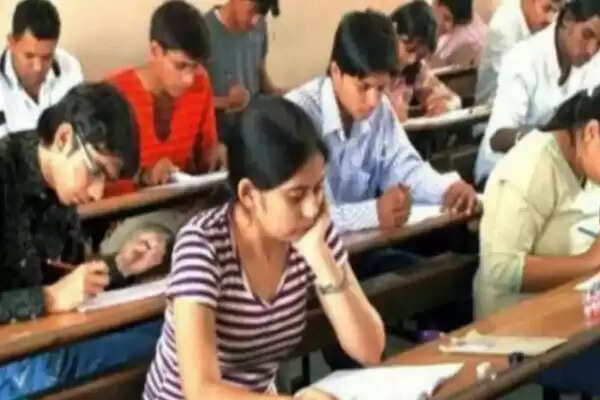 Employment News-A lot of new things are expected in the capital's universities in the new year. New Education Policy 2020 will be implemented in all central universities. Not only this, admission in DU, JNU will be done under the Central University Common Entrance Test. Merit that has been going on for years in DU will end the admission process. This is being seen as a major change.
The students and the administration have high hopes from this change. In DU, a proposal regarding new education policy has also been passed from the Executive Council and Academic Council. Apart from this, many other schemes are also expected to be completed including opening a new department of engineering in the country's largest central university. In this, many other facilities including new college, construction of SOL building at Tahirpur, facilitation center are expected to start. Delhi University has also agreed in the meeting of AC, EC to provide maternity leave to ad-hoc teachers and it is likely that this arrangement will also be implemented from this year. Ad-hoc teachers had been demanding this for years.
JNU and IIT Delhi may get new head
JNU and IIT Delhi, the two major institutes of the capital, may get a new head. The tenure of the Vice Chancellor of JNU and the Director of IIT Delhi is over. Therefore, there is a possibility of a new Vice-Chancellor and a new director coming in the new year. Along with this, there are plans to open new courses pending in JNU and new centers in IIT Delhi and it is expected to be completed in the new year.
Hope to become a medical college with new department in Jamia
Medical college has been proposed for a long time in Jamia Millia Islamia but now concrete initiatives are expected in this direction. Jamia administration has decided to open five new departments out of which some departments will be fully functional from this year. Apart from this, many new courses are also expected to be conducted from here. The university is also going to tie up with many new institutes.
IPU East Campus expected to start
Due to the situation arising out of Kovid-19, one of the major universities of the capital, Guru Gobind Singh Indraprastha University, the eastern campus has not been started but it is under construction. There is a possibility that this campus equipped with modern facilities will not only start but classes will also be conducted in it. The university has also proposed a medical college, which is expected to work in the new year.
Ambedkar and IGDTUW may get new campus
The new campus of Indira Gandhi Delhi Technical University for Women (IGDTUW) will come up on 50 acres in Narela. Around 25,000 girl students will be able to get admission in this campus. Delhi Deputy Chief Minister Manish Sisodia also made this announcement at the fourth convocation of the university. Similarly, Ambedkar University is also expected to get a new campus.
All universities aim to improve rankings
Be it the National Institutional Ranking Framework or the QS World Ranking, the capital's state-level universities and central universities are aiming to improve both. IIT Delhi has already started taking necessary steps to improve its ranking.
Share this story