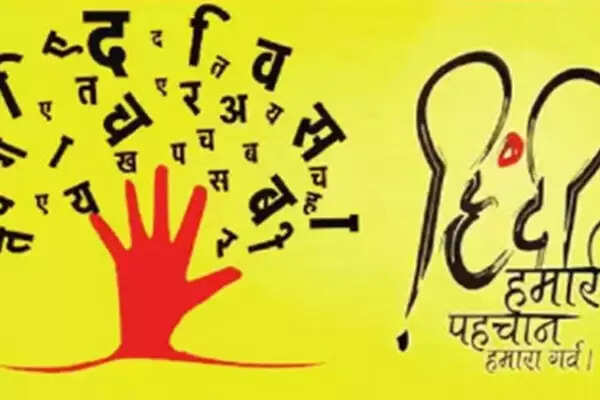 Employment News-Under the new National Education Policy, when they got a chance to choose Hindi language as the main subject, the students of the state made it headstrong. 35 thousand students have taken Hindi as the main subject of the first year of graduation. After this, 26 thousand students have taken History, Political Science as the main subject by 19 thousand students. At the same time, only four thousand students have taken the English subject. Experts say that in the main examination of MP PSC, two Hindi question papers are mandatory. Due to this also the interest of the students has increased.
This year, under the National Education Policy, one main, one secondary, one elective, one vocational subject has been made compulsory for the first year students of UG. Also a project based or apprentice has to be involved. This year only four thousand students have preferred English as their main subject. At the same time, 30 thousand in Botany in Science Faculty, 14 thousand in Mathematics, 10 thousand in Chemistry have been taken as the main subject. At least 1600 students have opted for Physics in the Faculty of Science. Let us inform that the admission process is going on in the private and government colleges of the state for undergraduate (UG) and postgraduate (PG).
PG to be done in main subject only
Experts believe that earlier students could do PG in any one of the three important subjects of UG, but now they will do PG in the main subject they take in UG. Due to this also Hindi has become a favorite subject among the students.
As the main subject the students chose
Art department
Hindi -35808
History-26039
Political Science-19339
Geography - 11561
Sociology -5778
English - 4062
Faculty of Science
Botany-30329
Mathematics- 14151
Chemistry -10434
Zoology- 6754
Biotechnology - 3954
Physics-1603
Computer Science-5601
Faculty of Commerce
Economics - 22014
Statistics - 23
Nowadays the trend of students has increased towards civil services. Especially in the main exam of MPPSC, there are two papers of Hindi. For this reason also the students have to be strong in the expression of the national language. Along with this, Hindi language is also being preferred in private sectors. Ever since the advent of digital marketing, the demand for content writers in Hindi has increased.
- Laxmi Sharan Mishra, Specialist, PSC
I studied with English subject, but now when I am preparing for PSC, I have to study Hindi completely. This is also a big reason why students are preferring to study Hindi from the first year of graduation.
- Shantanu Agarwal, Student
Share this story