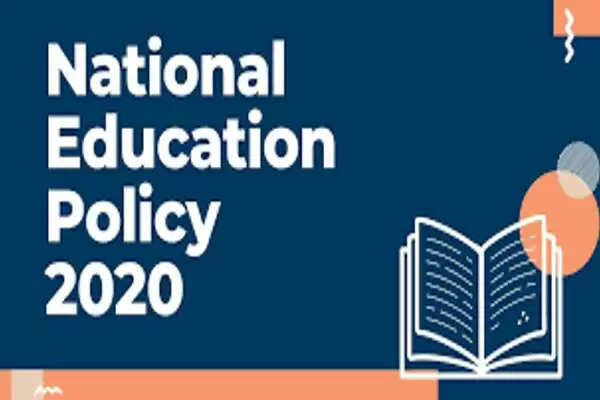 Employment News-A one-day workshop of principals, teachers, deans and department in-charges of affiliated colleges was organized on the new curriculum implemented in undergraduate level on CBCS system under the National Education Policy 2020 at Siddharth University Kapilvastu on Thursday.
Ram Manohar Lohia Avadh University, Ayodhya Prof. SN Shukla said that the National Education Policy is the guarantee of quality education. The education system all over the world is based on the CBCS system. Therefore, by implementing the CBCS system under the National Education Policy, there is a positive effort to make the students of India stand on the global stage. With this, Indian students will also be able to face the global challenge in the field of education.
He said that the National Education Policy lays emphasis on practical knowledge along with theoretical knowledge. Today all the developed countries of the world are doing research on India's knowledge tradition and are also including it in their education courses. National Education Policy is the education policy to get the Indian education system out of the slavery mentality. The Academy Bank of Credit of National Education Policy is going to prove to be very important in future in making a uniform system of education all over India.
He said that education must be useful to the society. Institutions will have to develop themselves in the form of very faculty education system very soon. NAAC evaluation will be necessary for every institute in the times to come. Link educational institutions with educational institutions around you. Try to develop e-course.
Vice Chancellor Prof. Hari Bahadur Srivastava said that the CBCS system is easily implemented in small countries but in a country like India with large population and citizens of different social and economic strata, the challenge is to implement a uniform education system, yet the university is based on available resources. Keeping in mind the spirit and standards of the National Education Policy, it is conducting the classes as per the syllabus prescribed.
It is the endeavor of the university that students get quality education as well as employment opportunities can be available to them along with studies. On this occasion Regional Higher Education Officer Dr. Ashwani Mishra, Dean Faculty of Arts Harish Kumar Sharma, Registrar Rakesh Kumar, Dr. DN Pandey, Dr. Brijesh Kumar Tripathi, Dr. Raghavendra Singh, Dr. Suhasini Singh, Dr. Aditya Pratap Singh, Dr. Neeta Yadav, Dr. Avinash Pratap Singh etc. were present.
Share this story