Muslim National Forum will open the temple of education and Tehzeeb, also the goal of Sita Rasoi and mass marriage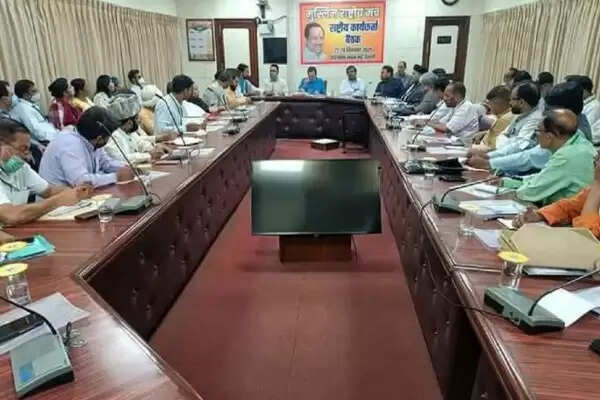 Employment News- Muslim Rashtriya Manch will open a temple (school) of education and tehzeeb. Along with this, it has also targeted to conduct self-employment, Sita Rasoi, orphanage and mass marriages. These decisions were taken at the two-day national convention of the Muslim Rashtriya Manch which was held at Haryana Bhawan in Delhi. In the meeting, with special emphasis on Hindu-Muslim unity, it was decided to take the country on the path of progress, peace and prosperity.

The convention was presided over by Indresh Kumar, a member of the RSS executive and patron of the Muslim Rashtriya Manch. In the meeting, tributes were paid to the martyrs in the freedom movement in the Amrit Mahotsav year of independence. Along with this, tributes were paid to the workers of the forum who laid down their lives fighting against terrorists in defense of the country after independence and lost their lives during the Kovid epidemic.

The cells of the Forum were reorganized in the meeting. Cells like media, women, intellectuals, youth, madrassa education, cow service, service and environment were formed. Through these cells, new responsibilities were also announced with a view to strengthen the work and organization of the forum.
Many important decisions were taken under the guidance of Indresh Kumar. In the meeting, there was a deep brainstorming on the situation in the country and it was decided that in the coming time, the forum would make arrangements to provide good education and lessons to the children by starting education centers in the country. Under this, schools will be opened. In future, work will also be done on opening colleges and creating employment opportunities.
Society will be made aware to reduce crime against women and empowerment of women. Skill Development Centers will be opened under Skill India in different parts of the country.
MRM will further enhance its programs of Roti Bank (Grain Bank) and Sita Rasoi so that more and more helpless and helpless hungry can get two meals a day. Along with this, work will also be done on ways to earn the livelihood of such people. Decision was also taken in the meeting to provide facilities to the orphanage. At the same time, it was decided that the programs of mass marriage would be increased more and more. Apart from dini education in madrasas, emphasis was also given on general education. The platform has been working to provide oxygen concentrators and medicines at many places in the country and this service will be extended further in view of the fear of third wave of Kovid.
In the meeting held three months ago on July 4 and 5, various cells of the Muslim Rashtriya Manch presented a report on the programs completed on the outline of the works that had been prepared. The next national meeting of the Forum will be held in Gujarat.
Share this story