More than 1800 teachers surrounded the education house, closed the gate and raised slogans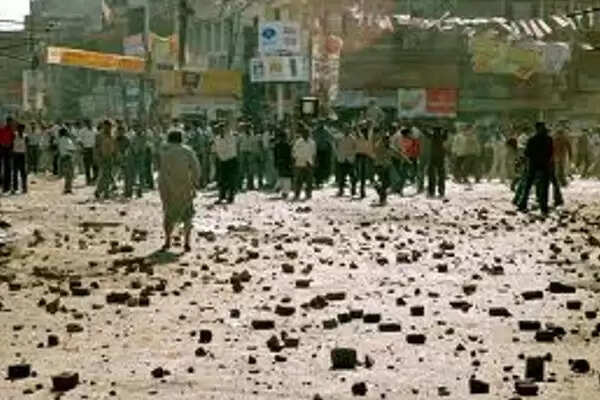 Employment News- On behalf of the Haryana Vocational Teachers Association, started a three-day great movement on pending demands. On Wednesday, more than 1800 teachers from all the districts of Haryana reached the Sector-5 picketing site. During the demonstration, slogans were raised by closing the gates of the education house. During this a heavy police force was deployed.
After the teachers reached the protest site, there was a meeting with OSD Bhupeshwar Dayal at the CM residence. On behalf of the teachers, Haryana Vocational Teachers Association State President Anoop Dhillon, State Advisor Naresh Saharan, Anil, Praveen Tanwar, Sumandeep Kaur, Geeta Rani, Nikesh were present. After this, the second meeting was held with State Project Director J Ganesan. Even on this demand, no solution has been found. During this, the Sector-5 education house was gheraoed by the teachers. Demanding on behalf of the teachers said that even after a lapse of two years, no adjustment has been made in the education department.
demand for permanent policy
During this, a demand has been made for a permanent policy to keep the teachers in the job for 58 years. At the same time, the demand for equal work, equal pay has also not been accepted. In such a situation, the gates of the education house were closed during the protest by the teachers. Haryana Vocational Teachers Association President Anoop Dhillon told that the great movement will continue. Other vocational teachers will also reach the protest site by November 26.
Share this story