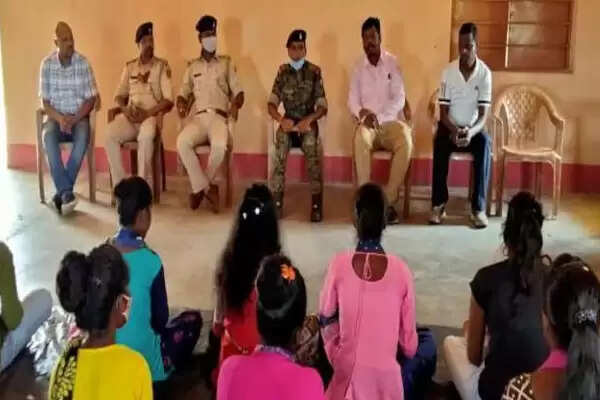 Employment News-Under the Mission Education Campaign, the initiative of JMM MLA Sanjeev Sardar, a library-cum-study center will be operated in Tetla Panchayat of Potka block of East Singhbhum. In this regard, a preparatory meeting was held at Tetla Panchayat Bhawan by a team of experts under the chairmanship of Dipantri Sardar, head of Tetla Panchayat. In this meeting, the framework for opening a library-cum-study center was decided and counseling was done among the local students. During this it was told that this is a good initiative. Everyone needs to cooperate in this.
It was decided to name the Library-cum-Study Center as the Library-cum-Study Center of Bhumij Rebellion Mahanayak Veer Shaheed Ganganarayan Singh. Along with all the books of NCERT from class 6th to 12th, books related to preparation of Jharkhand Police, Clerk, Banking, Railway, Civil Services will be kept in the library. Everyday children will do self study here. Computer and online classes will also be provided here. From time to time, tutors as well as experts will be called from outside, classes and counseling will be conducted.
their presence
Sanjay Kachhap, Secretary, Agricultural Produce Market Committee, known as the Librarian of Kolhan, who was mainly present in this meeting, said that with its opening, more than 250 youth will get support in continuing their studies with guidance. On this occasion Prof. Indal Paswan of Ghatshila College, Sergeant Major Radho Devgam, SHO Ravindra Munda, SI Ritesh Tigga, SI Balkrishna Oraon, Local Manoranjan Sardar, Lal Sardar, Proranjan Sardar, Asit Sardar, Gurcharan Singh, Suraj Gop, Vishnu Sardar and others. Many students were present.
Share this story