Memorandum submitted regarding the problem of practical examination of Bachelor of Education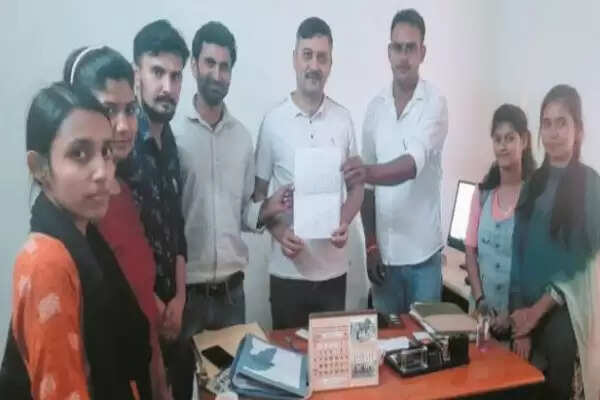 Employment News-The Akhil Bharatiya Vidyarthi Parishad Chaudhary Ranbir Singh University Unit on Monday submitted a memorandum to the Deputy Controller of Examinations of the University, Dr. Anupam Bhatia, regarding the various problems faced by the students during the practical examination of Bachelor of Education.
State Convenor Naveen Yogi and University Unit President Amit Khairi said that the date of practical examination of Bachelor of Education of the university has been declared. In this, students from outside Haryana are facing different types of problems. Presently the festive season is going on and most of the students in Bachelor of Education are from Uttar Pradesh and Bihar and at this time reservation has been done in all the train seats. Such students are not getting the reservation of seats to come to the examination center from their place.
Therefore, in view of the problems of these students, they should either be given the option of online or the exam date should be extended so that these candidates can make their seat reservation and reach the examination center on time.
Deputy Controller of Examinations Dr. Anupam Bhatia assured the students that keeping in mind their real problems, the demand will be fulfilled and the practical examination date will be extended so that the students do not face any kind of problem. City Minister Ajay Arya, Kavita, Babita, Jyoti and other workers of the student council were present on this occasion. During this all the demands were raised.
Share this story