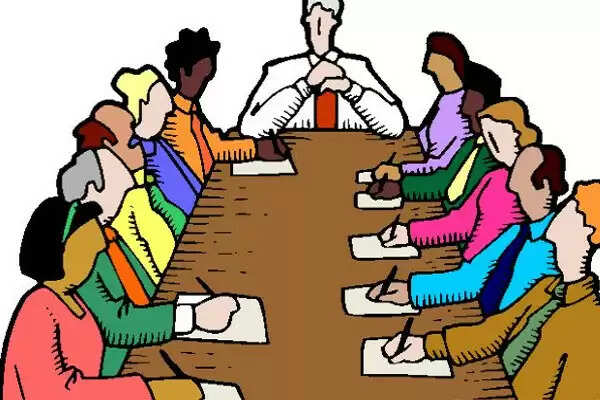 Employment News-The District Executive of Haryana School Teachers Association and STFI held a meeting with District Education Officer Jaiprakash Sabharwal under the leadership of District Head Sanjay Shastri on Friday. The meeting was conducted by District Secretary Krishna Shastri. While discussing the demands, issues and problems of the teachers in the meeting, the district head said that by releasing the budget for the outstanding LTC of the block year 2016-19, the link should be opened soon.
The cases of ACP pending for several days should be resolved soon and bills of medical claims should be passed without delay and the matters related to the Directorate should be sent immediately. District Senior Vice-Principal Sunita Dhawan said that under the Right to Work Act, every work should be done on time and every teacher's problem should be solved on priority basis.
Block Barhda head Dr. Manoj Kumar said that in some schools, the salary of part time employees for the year 2019-20 was not received, its budget should be released. Block Bound Kalan Secretary Sudhir Kumar said that non-academic work is being taken from the teachers due to which they are not able to do the teaching work smoothly. Therefore, non-academic work should not be taken from teachers.
The members of the union demanded that there is no dual desk for the children in the district, whereas every year the demand is sought by the directorate, so soon all the schools should be written to the directorate for desks. He demanded that the teachers, who were promoted from JBT to the post of Mathematics teacher in July 2007, were mistakenly left out in the confirmation list.
Share this story