Leader of Opposition Kataria said – Main accused Batti Lal has close relationship with Education Minister Dotasara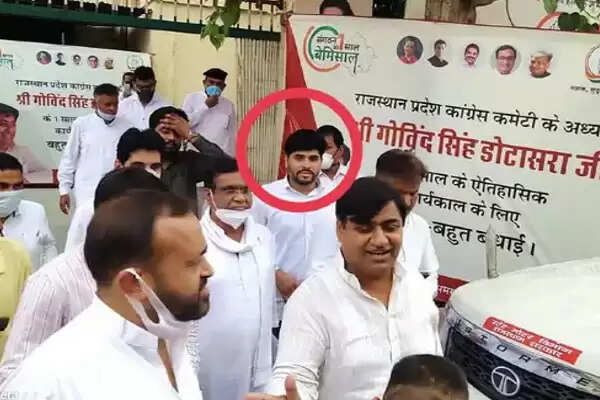 Employment News-The controversy over the paper leak in REET is not stopping. BJP has targeted Congress. Leader of Opposition Gulabchand Kataria said that the main accused in the rigging of REET, Batti Lal is a Congress worker. It has close ties with the Minister of Education. Earlier, similar rigging has taken place in Rajasthan Administrative Service and other recruitment examinations as well. Its direct connection was with Education Minister Govind Singh Dotasara. In such a situation, Chief Minister Ashok Gehlot should now take the resignation of the Education Minister.
re-recruitment exam
ABVP State Minister Hushiar Meena said that the future of lakhs of youth of Rajasthan has been played with. Not only REET, but only Congress leaders leak the paper of every recruitment exam held in Rajasthan. In such a situation, after resigning from the education minister of the state as soon as possible, SI recruitment examination should be conducted again in the state including REET. Only then lakhs of candidates will get justice.
This is how the paper leak happened
The paper was leaked even before the closure of the net on the day of REET. In the leak case, the absconding Batti Lal first sent the paper to a young man named Ashish. He solved the paper, but later Ashish could not forward it due to mobile internet shutdown. So he called the police constable Devendra to a place in Gangapur City of Sawai Madhopur and informed him about the paper. After that Devendra took the photo of the paper in his mobile from Ashish's mobile and also sent it to Head Constable Yaduveer.
Constable Devendra carried forward the paper
Investigation revealed that Devendra went to the official residence of another head constable Pushpendra, who was known to him, and told the answer to his wife. At the same time, Ashish got his two sisters copied by sitting in a car. SOG is still investigating where this paper has reached. Investigation has revealed that the whole matter is related to Ganganagar.
20 arrested so far
Even after so many revelations in this matter, the Rajasthan government is assuming that the paper has been successful. Unemployed youth and other opposition parties are questioning the transparency of the paper. Let us inform that the government has so far suspended 20 officers-employees including 1 RAS, 2 RPS and the District Education Officer (DEO) of Sawai Madhopur. It also includes 3 constables. They will be sacked if found guilty in the investigation.
Share this story