Maharashtra Education Department extends Diwali holidays in Mumbai schools till November 22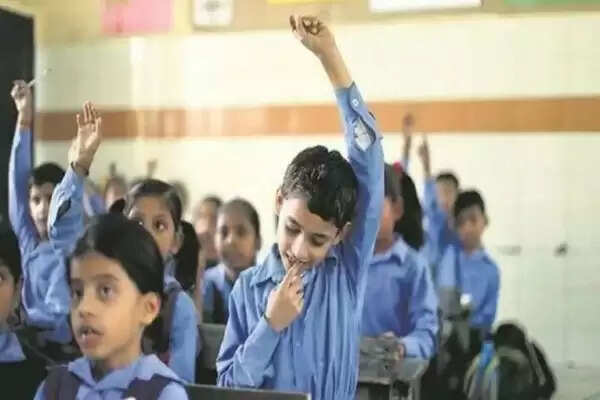 Employment News-The Maharashtra Education Department has extended the Diwali holidays till November 22 for schools in Mumbai that are not participating in the National Achievement Survey (NAS) 2021. At the same time, the classes of 292 schools in Mumbai that are participating in this survey have started from Thursday. The Education Department has also issued a notice in this regard.

The government had issued orders to start them from Thursday, cutting down on Diwali holidays in the schools of the state. The student survey conducted at the national level was concluded on Friday. According to a circular issued on November 3, the state had left it to the schools to decide on adjusting the remaining Diwali holidays to Christmas and winter holidays. On this issue, Maharashtra Education Committee secretary Shivnath Darade said that there is no justification for starting the schools which did not participate in the student survey.
For this survey, the schools have been ordered to register 100% attendance. Parents are also under pressure to send their children to school. In Maharashtra, schools have been opened from 5th to 12th in rural areas and from 8th to 12th in urban areas. The consent of the parents is necessary to send the students to school.
The state government has given consent to the students to travel by train for the survey. The person accompanying the students also does not have to be fully vaccinated. The schools participating in the survey will have to maintain the attendance of 30 students per class. State School Education Minister Varsha Gaikwad on Wednesday urged all the schools and students to participate in this survey and get the top rank in the state.
There will be a test of language, maths and science in the student survey to be held at the national level. Around 39 lakh students and 1.25 lakh schools across the country are participating in this survey. This includes the highest number of 15,302 schools in Uttar Pradesh, 9,499 schools in Madhya Pradesh and 7,330 in Maharashtra. Earlier, Delhi Deputy Chief Minister Manish Sisodia asked Union Education Minister Dharmendra Pradhan to postpone the National Achievement Survey 2021 (NAS 2021). was requested. Sisodia argued that the process of reopening schools has just begun and instead of wasting money, time and skills behind this survey, the focus should be towards the mental well-being of the students who are facing the impact of the pandemic.
Share this story