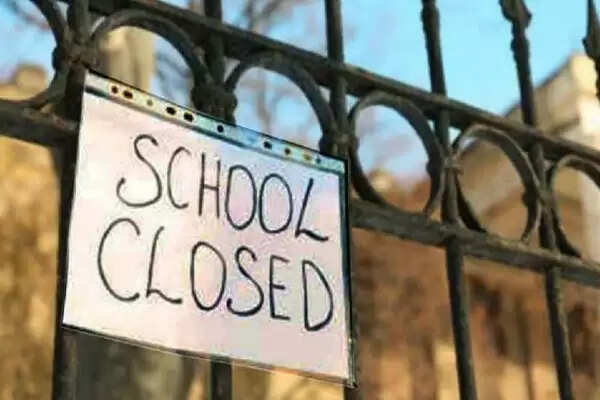 Employment News-On September 21, the BEO made a surprise inspection of nine schools of Shivpura education area. During inspection, locks were found hanging in two schools. Salary and honorarium of all the staff of both the schools have been stopped till further orders. Salary and honorarium of missing teachers and Shikshamitras have also been stopped without notice from other schools involved in the inspection. At the time of inspection, defects have also been found in the rejuvenation of 14 parameters in the schools. The BSA has taken action on the BEO's report.
BSA Dr. Ramchandra told on Thursday that the salary and honorarium of all the staff has been withheld till advance orders after the BEO's inspection found the lock hanging in Junior High School, Paraspur Kamda and Composite School Navalganj in Shivpura education area. Ashutosh Tripathi and Seema Devi, headmaster in charge of upper primary school Devpura, teacher Ashutosh Tripathi and Seema Devi in ​​composite school, Amwa, headmaster Sanjay Kumar Singh in primary school Amwa and teacher Ranjana Yadav in primary school Nohardih were found absent from school without any information under the supervision of BEO. .
Salary and honorarium of teachers and teachers missing from school without notice have been stopped till further orders. All the staff were found present in Composite School Bardauliya, Composite School Fatwa and Primary School Newalganj. During the inspection, deficiencies of disabled toilets, boys and girls toilets and tiling in class rooms were found in schools. Reply has been summoned in three days from the responsible headmasters who are not rejuvenating on 14 parameters along with missing teachers and Shikshamitras without information. A warning has been given to take legal action against the concerned in case of non-satisfactory reply.
Share this story