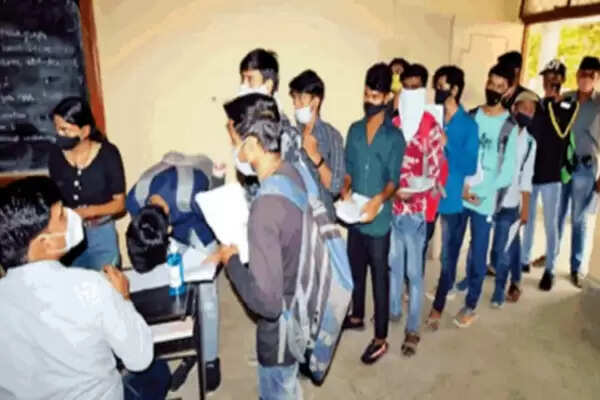 Employment News-On Friday, the last chance for admission is for the students who have not yet been admitted to the undergraduate, postgraduate courses. Because Friday is the last day to register online to attend the additional round of counseling. Students who want to take admission in the college they have to reach there by 10 am. Students will have to fill a proforma and give information about which course and subject they want to take admission in.
There is an additional stage of college label counselling. After registration, the merit list will be issued by the Higher Education Department. If the name is in the merit list, the students will have to deposit the fees in the college. Students can deposit fees the next day at 11 am. Students seeking admission in B.P.Ed and M.P.Ed will have to undergo a fitness test by October 9. The merit list will be released by the department on October 11. The seat allotment will be done on October 19.
Students will have to take admission in the allotted college from October 21 to 25. It is to be known that this time there has been the highest demand for admission in MLB. 20 percent seats were increased. These seats were also full. Apart from this, there are nine LA colleges in the zone. MLB has also been in great demand. First of all the students gave priority to MLB. Girls have given priority to KRG. Most of the seats here are full. 20 percent seats were increased, they have also been filled.
Action for renewal of admission will have to be done by 10: Dr. Dhirendra Shukla, the special duty officer of the Higher Education Department, has instructed the colleges to take the action of renewal of admission of students of undergraduate first, second year and postgraduate third sem by October 10.
Share this story