Language confluence started for children, basic conversation in 22 languages ​​will be easy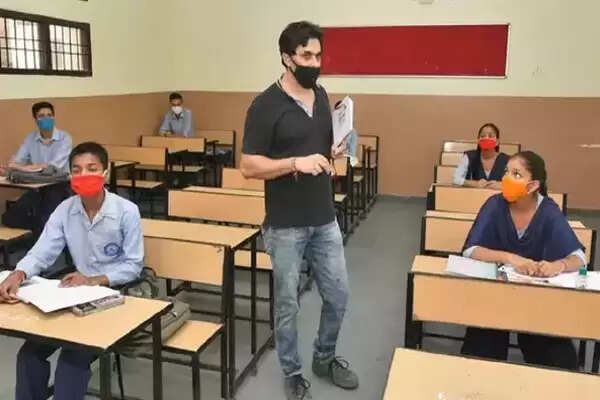 Employment News-In the coming times, it is going to be easier to communicate between people of different languages. The Ministry of Education has started Bhasha Sangam. Under this, school children will be made to study sentences used daily in 22 languages. Sentences available to children in other languages ​​will be written in Roman language, Indian language and Devanagari script. Which can be translated into Hindi and English.
What is Bhasha Sangam

The Bhasha Sangam initiative has been launched by the Ministry of Education today. It has been started to teach basic sentences in everyday use in 22 Indian languages. Through the Sangam initiative, the effort is to develop a basic understanding of an Indian language other than their mother tongue. The Ministry aims to develop skills in 75 lakh children in the 75th anniversary of Independence.
set of 100 sentences
According to the information received from the Ministry of Education, under the Bhasha Sangam initiative, NCERT has prepared a set of 100 sentences of 22 languages ​​​​scheduled in the Indian Constitution. It will be taught in audio and visual form to school children. Other languages ​​will be written in Devanagari, Roman script so that children can understand the language easily. Also their translation in Hindi and English language will also be available. To understand the languages, the required material will be available in Diksha, e-Pathshala App and 22 booklets.
Bhasha Sangam App launched
Bhasha Sangam Mobile App has also been launched for Bhasha Sangam initiative. It has been developed in collaboration with MyGov App. Initially, 100 daily use sentences on this app will be available in 22 languages. After this, children will be provided additional sentences through the app as they learn and pass the test and progress to the next stage.
Share this story