Lack of budget, education department is not giving laptops to students from two sessions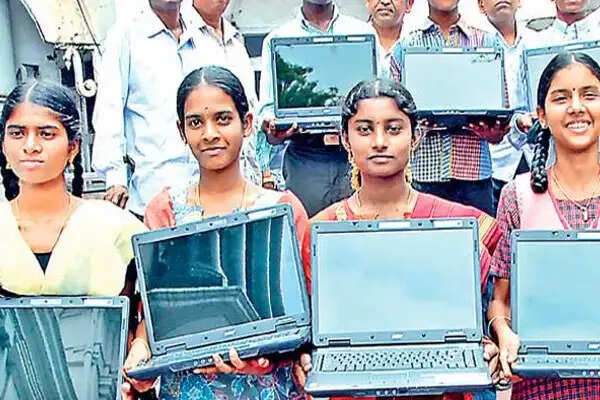 Employment News-Due to Corona, laptops have not been distributed to the students even this year. The laptops have not been distributed to the talented students of class 8th, 10th and 12th of the session 2019-20. Orders were issued simultaneously for distribution of cycles and laptops, but due to non-passing of budget for distribution of laptops, laptops have not been given to the students from the second session.
More than 1300 students of both the sessions have not received laptops from Sikar district. Due to the lack of budget, this time the talented children who got more than 75 percent marks in 10th and 12th including 8th are being deprived of laptops. Parents have been inquiring about laptops from the education department officials for the last one and a half years. But not getting satisfactory answer. Director of Secondary Education, Bikaner, Kanaram says that laptops were not bought during the period of Kovid due to lack of budget. For the laptop scheme at the department level, a letter has been written to the government for financial approval.
As soon as the approval is received, we will start the laptop purchase process and distribute it to the students. A budget of 48 crores was received in 2018: The state government had released a budget of 48 crores in 2018 for distribution of laptops to meritorious students in board examinations. About 17 thousand were spent on a laptop. Laptops were given to 27,900 students in 2018.
Share this story