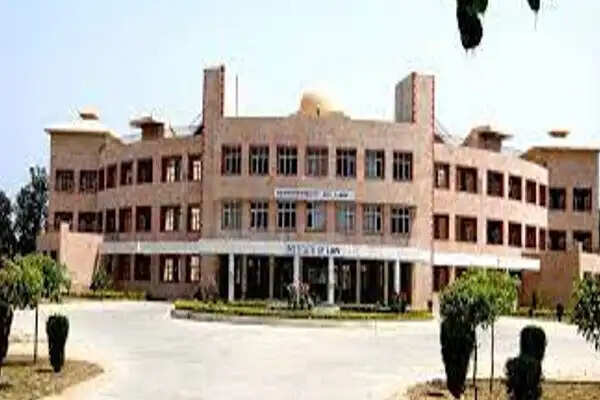 Employment News-Kurukshetra University, which was closed for eight months due to the control of Corona, is going to reopen on 22 November. Its decision was taken in a meeting held in the Vice-Chancellor's office of the KU administration on Monday. At present, only the first semester students have been allowed to conduct offline classes in the campus. Students are required to have at least one dose of the vaccine to sit in the classroom. Apart from this, students can also register for hostels on the portal of IUMS from November 16 to 18. It has been made mandatory for hostels to have both doses of the vaccine. At the same time, classes of the students of third, fifth, seventh and ninth semester will be held in online mode till further orders. Online classes for the first semester students will continue till November 20 before the campus opens.
On Monday, Vice Chancellor Professor Somnath Sachdeva held a meeting with the Dean Student Welfare, Chief Wardens of Women and Men Hostel in his office at 12.30 pm. In the meeting, a decision was taken to open the campus for offline classes. In the orders issued by the administration, it has been made mandatory for all teachers, non-teaching staff and contract employees to take both doses of the vaccine. If none of them has been vaccinated yet, then the chairperson, director, principal, warden and branch officer have been asked to get the employees of the concerned department vaccinated at the earliest. Along with this, all the chairpersons, directors, principals and wardens will have to make complete preparations in a week to open the campus. Let us tell you that in March 2020 last year, the campus was closed due to Corona virus. During that time the campus was closed for about 11 months and classes continued in offline mode. After that, when there were some cases of corona, the campus was opened for some classes, but in the second wave of corona it had to be closed again in March 2021.
Now after eight months from November 22, students will be seen studying in the campus classes again. All the student organizations expressed happiness over the decision of the KU administration to open the campus. Explain that various student organizations were continuously submitting memorandums to the administration demanding to open the campus. Not only this, many times a sit-in demonstration was held in front of the Vice-Chancellor's office and also went on hunger strike. Two days ago, ABVP again submitted a memorandum to the Registrar and demanded to open the campus. ABVP leader Himanshu Thakur welcomed the decision of the KU administration and said that it is expected that the campus will be opened for the students of other semesters soon.
Share this story