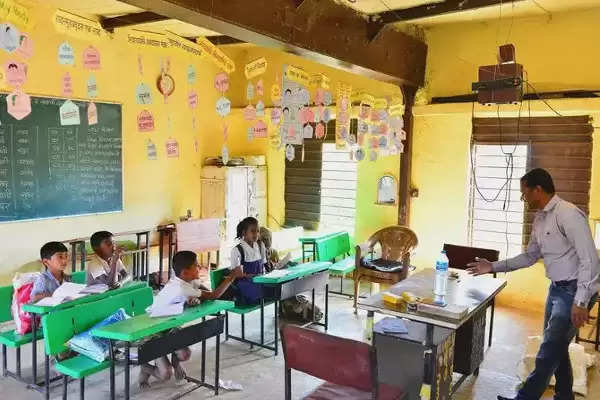 Employment News-NITI Aayog on Monday released its first School Education Quality Index (SEQI). One thing that has come out from the index is that there is a lot of inequality in school education across the states of the country. Schools are given scores on the basis of several parameters. Based on those scores, Kerala is at the top in terms of quality of education. Kerala has got a score of 76.63 in this index. Then Rajasthan is at number two with a score of 72.86 and Karnataka is at number three with a score of 69.65. Uttar Pradesh has proved to be the worst, which has got only 36.42 score. Jammu and Kashmir got 41.06, Punjab 41.14 and Bihar 42.05. Among smaller states, Manipur topped the list with a score of 68.76 and Arunachal Pradesh with a score of 26.64. Chandigarh tops the Union Territories with a score of 82.9 while Delhi's score is 48.96.
The index also shows that there has been a decline in enrollment at the primary level which is worrying. According to the index, enrollment at the primary level has declined in 11 of the 20 large states. The biggest decline has been seen in Jharkhand between 2015-16 and 2016-17. There has been a decline of 10.3 percentage points. At the secondary level, 8 out of the 20 largest states have registered a decline. West Bengal did not participate in this process.
Large disparities have been observed across states in terms of access to library and computer education. In Kerala, 49.56 per cent of schools are providing computer-aided education at the primary level, while in Bihar this figure is only 2.5 per cent. Uttar Pradesh has 4.99 percent, Madhya Pradesh 4.14 percent, Andhra Pradesh 4.12 percent, Chhattisgarh 3.98 percent, Jammu and Kashmir 3.94 percent, Jharkhand 2.86 percent and Bihar 2.5 percent. Apart from this, out of the 20 largest states, UP, Bihar, Rajasthan, Assam and Jammu and Kashmir are the five states where 80 percent of the schools do not have library, reading room or book bank facility.
Punjab had the lowest average score in Class 8 in an important subject like Mathematics. The highest score was recorded in Rajasthan. In this case, the performance of Rajasthan also cannot be called right, whose average score is only 57. Delhi averages 32, which is only better than Punjab (31) and Puducherry (31).
Share this story