Joint Action Committee surrounded the residence of Education Minister, work of registries in DC office still closed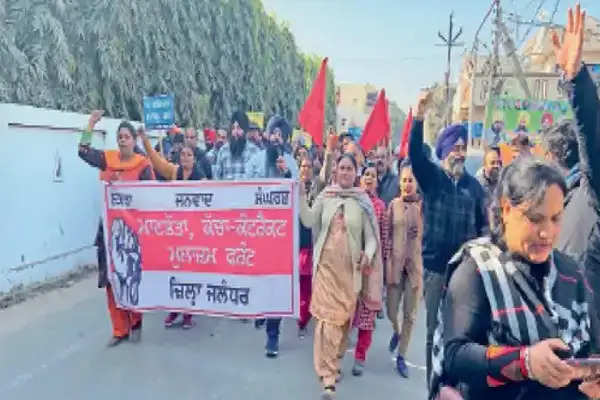 Employment News-The strike of Tehsildars along with Patwaris including Employees Union of DC office continued on Tuesday. On Tuesday, outside the house of cabinet minister Pargat Singh, the employees protested against their demands. During the protest, Sukhjit Singh, District President of Joint Action Committee and Tajinder Singh, President of DC Office Employees Union said that the government is forcibly imposing its decisions on the employees. Apart from the employees of the union, other organizations have protested outside Pargat Singh's house for two hours.
Union members have given Pargat Singh time till Friday. On the other hand, in the DC office, RTA, marriage certification, power of attorney, retirement, new registries and many other types of work were kept closed, due to which the people coming to the DC office had to face trouble. On Tuesday, no registry could be done in the sub-registrar's office. Apart from this, the work related to RTA related works in DC office also came to a complete halt, people who came here to pay challans also got closed windows.
Share this story