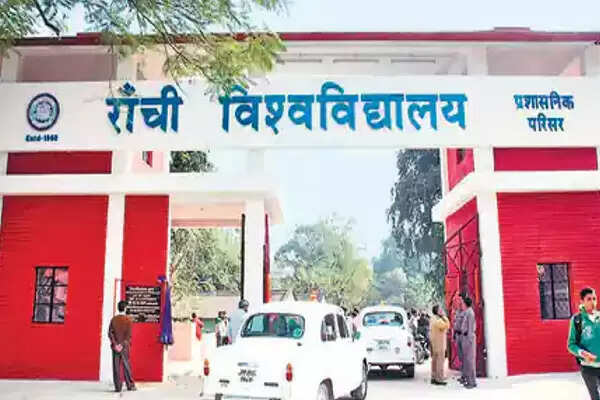 Employment News-There is good news for the students who want to study B.Ed and M.P.Ed that they will no longer have to go outside the state for this. Integrated course of physical education is going to start in Ranchi University. Undergraduate and postgraduate courses in physical education are not available in any other university in the state. It has one year diploma course only in Ramgarh College under Vinoba Bhave University. In Ranchi University, this course will be conducted under Vocational Course. Its syllabus has been prepared. Now it has to be put up for approval in the meeting of the Academic Council.
The syllabus of this course has been prepared by Shekhar Bose. The university administration is currently working on the required standards as per the UGC guidelines in its syllabus. It will be a five-year integrated course consisting of practicals in addition to theory papers. 12th passed, will be able to enroll in it. Stadium, playground, practice court etc. are essential components for running such courses, for which the RU administration will request the state government for permission to use the stadium at the Khelgaon. Apart from this, the Astroturf stadiums of Gumla and Simdega will be used. Apart from this, Ranchi University is also going to renovate its volleyball court, a synthetic court will be built here.
Employable Courses:
Bachelor in Physical Education has ample opportunities for graduates as physical teachers in primary schools. At the same time, after doing post-graduation in it, one can become a physical teacher in plus two schools. Apart from this there are opportunities in government and non-government institutions as sports coach, physical trainer.
Quote: Our students have to go out to study physical education. Now they will be available in Ranchi University only. The necessary resources for this are available in the Khelgaon. For this the cooperation of the government will be taken. The preparation is to start the course from this session itself.
Dr. Kamini Kumar, Vice-Chancellor in charge, Ranchi University
Share this story