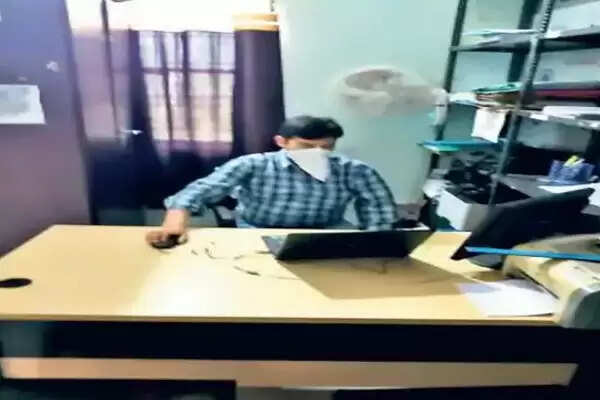 Employment News-Bihar Education Project Council has made a new arrangement for payment of honorarium to the employees working under Inclusive Education Division. Resource teachers, resource persons and block resource persons working in this division will now get honorarium through app instead of diary. Earlier these people used to write diary by going to some school or other workplace, then on the basis of that they were paid honorarium.
Now all the information related to the activities will have to be uploaded on the app. Divya App has been created keeping in mind the successful implementation of approved activities under Inclusive Education Division as well as transparency in work. The personnel have also been trained in the past for data entry in the app. Those who do not enter the data in the app will be written to the state office for action.
Till now only 53 percent workers are connected with the app
Only 53 percent of the personnel of this division are still connected to the Divya app. Expressing displeasure over this, District Program Officer, Primary Education and Sarva Shiksha Abhiyan have issued instructions to all resource teachers, block resource persons and rehabilitation experts. Divisional Incharge cum APO Mohd. Asif Ali said that a total of 47 employees are working in this inclusive education division, out of which only 25 are associated with Divya App.
The remaining people have been ordered to join this system within two days. He told that if the entry of data could not be done on any working day due to any technical problem on Divya App, then screen shot and video call etc. would have to be given as evidence by attending that place. Only after that the honorarium will be paid.
Data entry within 500 meters from the Activity Center
After going to the Monthly Visit on Activity Center of the Divya app, two pages will open. First child centric activity and second office work. In the child centric activity, first select the Activity Center. If you are a block level user then there is no need to select district and development block. Then select Packages then Schools.
If you have not given location permission to the application, please click on the Allow button. If the distance is not visible, click to refresh the location. If your distance from the Activity Center is more than 500 meters, you will not be able to enter data.
Press the Close School button when the Activity Center is closed
The concerned Resource Person can enter the data after completing their work by staying in the Activity Center. If the Activity Center is closed, click the Close School button. After that no information will have to be uploaded. For the entry of office work, by clicking on the button of office work, enter the asked information according to the work done on the day. Then save the information by clicking the submit button.
Share this story