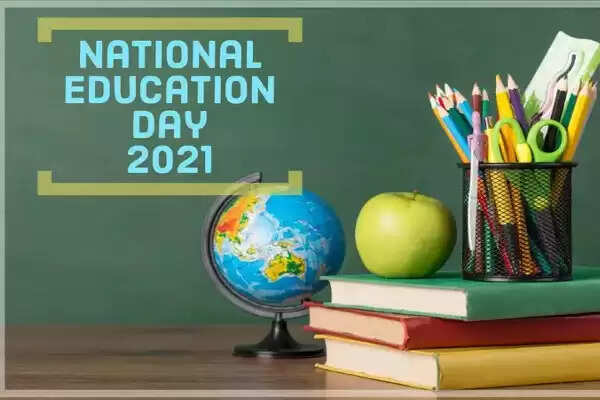 Employment News-Every year 11 November is celebrated as National Education Day in the country. It is celebrated to commemorate the birthday of Maulana Abul Kalam Azad, the first education minister of India. Maulana Abul Kalam Azad, serving as the Minister of Education in the first cabinet of Pandit Jawaharlal Nehru from 1947 to 1958, made a significant contribution to the development of education in India.
Maulana Abdul Kalam Azad
Maulana Abul Kalam Azad was a scholar and freedom activist. Maulana Abul Kalam Azad belonged to a family of Afghan Ulemas who came to India from Herat during the time of Babur. His mother was of Arabic origin and her name was Sheikh Alia bint Mohammed. His father, Maulana Sayyid Muhammad Khairuddin bin Ahmed al-Husseini, was a Persian man. Mohammad Khairuddin and his family left Calcutta in 1857 and moved to Mecca during the first movement for Indian independence. After this, when Mohammad Khairuddin returned to India in 1890, Mohammad Khairuddin gained a reputation as a Muslim scholar in Calcutta. Azad was born on 11 November 1888 in Mecca, Ottoman Empire (now Saudi Arabia). Maulana Azad was not only a reformer, freedom fighter and scholar but was also committed to nation building through education. He served the country as the first education minister of independent India from 15 August 1947 to 2 February 1958.

National Education Day being celebrated since 2008
The announcement of celebrating National Education Day was announced by the Ministry of Human Resource Development on 11 September 2008. The Ministry has decided to celebrate the birthday of this great son of India as National Education Day, remembering his contribution in the field of education in India. Since then it is being celebrated every year. Maulana Abul Kalam Azad was awarded the Bharat Ratna in 1992 for his contributions as an educationist and freedom fighter.
Share this story