In the 62nd Foundation Day celebration, Education Minister said IIT helped the country a lot during the Corona period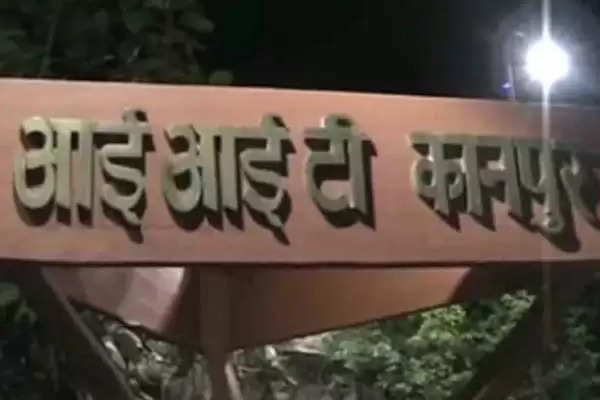 Employment News-IIT have done a commendable job during the Corona pandemic. IIT helped the country a lot by estimating the infection with ventilators, mathematical model formula and delivering medicines and vaccines with the help of UAVs. This was stated by the Chief Guest, Education Minister Dharmendra Pradhan at the 62nd Foundation Day celebrations of IITs.

The Education Minister, who was associated with the virtual medium, congratulated all the alumni of IITs, including Railway Minister Ashwini Vaishnav, who received the esteemed award. Railway Minister also joined through online medium. Director of the Institute Prof. Abhay Karandikar and Dr. Radhakrishnan, Chairman, BOG presented the famous Alumni Award to Ashwini Vaishnav, a student of 1994 batch.
Jagjit Singh Bindra, who did his BTech in Chemical Engineering in 1969, was awarded the Institute Fellow 2020. Retired IPS Colonel Singh was given the Satyendra K Dubey Award. Chandrakanta Kesavan Center and Shivani Center were also inaugurated during this period.
Still remember the time spent in the lab
The Railway Minister said that the time spent in IIT's lab till late night is still remembered. All the professors, especially Prof. I remember a lot of rudeness. He said that at present there is a need to move ahead technologically.
they also got respect
Institute Fellow 2020 - Prof. Gautam Biswas, Prof. Santosh Kumar Gupta, Prof. AK Mazumdar,
Distinguished Alumni Award- Rakesh Bhargava, Vartika Shukla, Hemant Jalan, Ashwini Vaishnav, Mukesh Bansal, Saurabh Chandra, Rahul Garg, Prof. Rajesh Kumar Gupta, Prof. Vijay Vithal, Prof. Abhay Lalit Deshpande, Dr. Dev Zoneja.
Distinguished Service Award - Pradeep Bhargava, Kushal Sachete
Young Alumnus Award- Dr. Prateek Jain, Varun Khaitan
Need to eliminate political pressure and change in policing
The police, engaged in the protection of the people, need to work openly on their own. There should also be a change in the rules made during the British era. There is a lot of political pressure on the police which needs to be removed. The transfer-posting game of politicians in the police department has to stop.
Former IPS Colonel Singh, who led the Batla House encounter, said this. Colonel Singh, an alumnus of the institute, who came to the foundation day celebrations of IIT, did his BTech in computer science in the year 1981. He came to the institute after 40 years.
He said that the police will have to be technically strong. The Delhi Police broke the back of the Indian Mujahideen network in the Batla House encounter. There was a lot of politics after the incident. He said that if the cases increase in the police station, then it is considered as an increase of crime. However, it can also be understood in such a way that the police is working diligently for the common man.
Share this story