'Important role of teachers in recovering education system from Covid-19 disruption'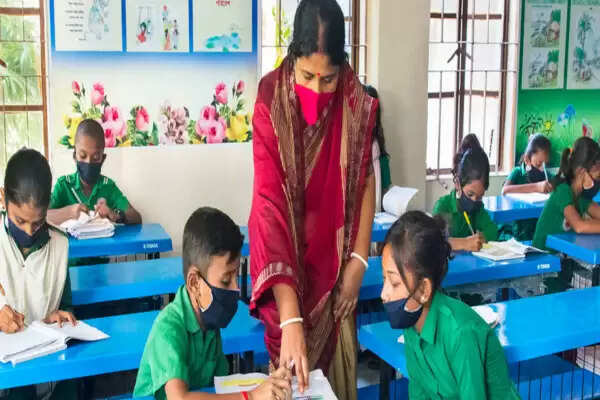 Employment News-Audrey Azoulay, Director General of the United Nations Educational, Scientific and Cultural Organization (UNESCO), Henrietta Fore, Executive Director of the United Nations Children's Fund (UNICEF), Guy Ryder, Director General of the International Labor Organization (ILO), and David Edwards, Secretary General of Education International, on 5 October. In his shared message issued on the occasion of 'World Teacher's Day', teachers have been told at the center of the restoration efforts.

Top UN agencies officials said, "Today we appreciate the extraordinary dedication and courage of all teachers, their ability to adapt to situations and find innovative ways in extremely challenging and uncertain situations."
The disruption in the education system due to the Kovid-19 crisis has underscored the important role of teachers in continuing education.
After initial challenges, from continuing education with the latest technology to providing socio-emotional support to their students and providing specialized support to students who are at risk of being left behind, teachers have contributed significantly to the response in the education sector. Have given.
According to the statement, it is time to recognize the exceptional role of teachers and ensure necessary training and support to nurture their talents.
UN agencies say that the key to making inclusive, equitable and quality education quickly reach every student, under all circumstances, lies with teachers.
This International Day is celebrated every year on 5 October and through this a call is made to the governments and the international community for effective policy measures to deal with the challenges faced by teachers and them.
As of 27 September, schools have opened completely in 124 countries, partially closed in 44 countries, while schools are still closed in 16 countries.
These statistics show that the health and well-being of teachers will need to be addressed in the process of reopening schools, and efforts must continue to integrate and use successful educational technologies.
According to UNESCO, teacher immunization is given some degree of priority in 71% of countries, but 19 countries have included them in the first round of vaccination.
Whereas 59 countries have not given them priority in their vaccination plans. It has been told that in countries where there is a need for remote and hybrid education arrangements, teachers will have to be provided all possible support.
UN agencies have made it clear that teachers will have to be placed at the center of the restoration of the education system, and for this their numbers need to be increased.
On this day, the United Nations Global Fund for Education Efforts in Emergency Situations and Long Conflicts (Education Cannot Wait) has released a new report.
The report states that it has been possible to reach 4.6 million children and adolescents with quality education during the 30 worst humanitarian crises around the world. Of these, 48 percent are girls.
Titled 'Winning the Human Race', the report stresses the importance of investing in the teaching workforce to support quality education for boys and girls in distress.
According to the report, the UN Fund has either recruited or financially supported about 1.5 lakh teachers, of whom more than 41 thousand are women.
Apart from this, material for education has been provided to 26 lakh children and adolescents who are forced to live in emergency situations and crises.
During Kovid-19, help has been provided to two crore 92 lakh additional needy girls and boys, and more than three lakh teachers, who were living in crisis and emergency situations.
These include solutions for writing distance learning, materials to protect the health and well-being of children, teachers and their communities.
Despite this, the UN Fund cautions that the COVID-19 pandemic has exacerbated already existing difficulties for the weak.
In these circumstances, the amount needed for education in humanitarian relief appeals has increased from one billion to one billion 400 million in the year 2019.
Share this story