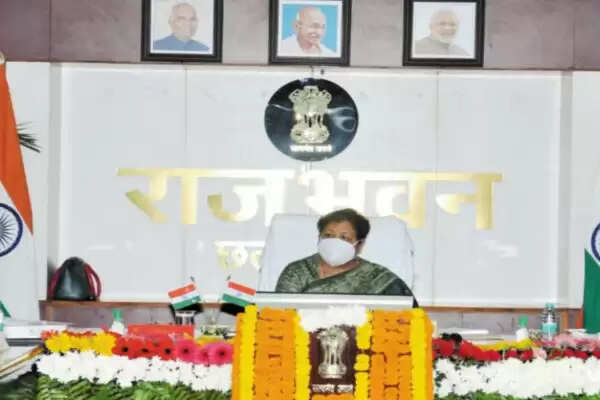 Employment News-Not a single university in Chhattisgarh is included in the National Institutional Ranking Framework (NRRF) 2021 in the country among 150 universities in the country. In such a situation, it is very important to improve the education system of the state. Governor Anusuiya Uikey said this during the 27th meeting of the University Coordination Committee at Raj Bhavan on Wednesday. Higher Education Minister Umesh Patel, Health and Panchayat Rural Development Minister TS Singhdev and Vice Chancellors of all the universities of the state were present in the meeting.
Expressing concern over the level of education in the state, he said that united efforts should be made to increase the quality. Uike said that it is necessary to evaluate all the colleges through NAAC to enhance the quality of higher education in the state. All universities should take information about such anonymous freedom fighters under their area and share it with the general public, whose names could not be recorded in history.
A cell should be set up to provide career guidance to the students during their studies. It is also necessary to set up placement cells in colleges. He said that early efforts should be made to implement the New Education Policy 2020 in the state. The Governor asked the Vice Chancellors to conduct regular inspections of the colleges and directed to send quarterly reports regarding the activities of the University.
15 thousand seats increased
Higher Education Minister Umesh Patel said that in view of the increase in the number of students in colleges this year, more than 15 thousand seats have been increased. At the same time, by the year 2022, NAAC evaluation of all the colleges of the state, the department has talked about filling the academic and non-academic posts in the colleges, making provision for e-library for the students.
agreed to these proposals
The department agreed on the proposal to provide fellowships to talented and financially weak researchers, to implement e-governance in higher educational institutions. In the meeting, in-principle consent was given on the proposal to start four-year new courses for BA, B.Ed, B.Sc, B.Ed and B.Com B.Ed.
Share this story