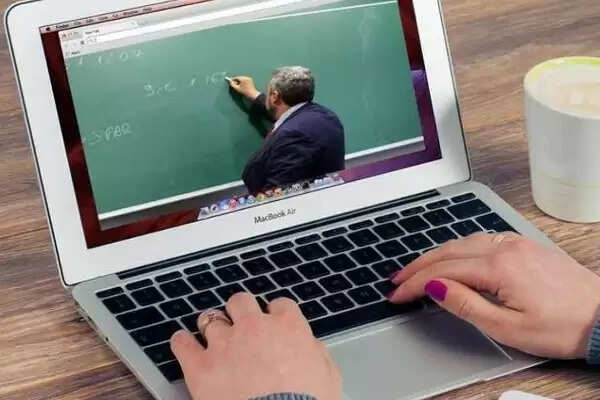 Employment News-IFTM has been awarded the Emerging University in India at the World Education Summit. 80 Vice Chancellors from government and private universities across India participated in this higher education-based education summit, which lasted from 22 to 24 September. IFTM has received this award for the outstanding work being done in the field of higher education.
Various subjects related to higher education were discussed by forming a panel of Vice Chancellors and Registrars. Several universities had submitted themselves for this award. But, the jury chose IFTM University. IFTM University Vice Chancellor Prof. Mahendra Pandey has received this award. This university, formed in the year 2021, has achieved achievements in a very short time.
The university has been recognized by all the major councils like Pharmacy Counseling of India, Bar Counseling of India and National Counseling for Teacher Education. There are only a few universities in UP which have got National Assessment and Accreditation Council grades. University Chancellor Rajiv Kothiwal and Vice Chancellor Abhinav Kothiwal have encouraged the teachers, staff and officers for the award.
Audition was taken for the Miss and Mr. Moradabad competition on behalf of Lifestyle Foundation and Paryavaran Mitra Samiti at Swayamvar Banquet Hall, Ramganga Vihar. In this, the contestants of 10 to 15 years walked the ramp for the title in the name of Angels. 35 participants participated in the audition. Coordinator Urvashi Singh told that two rounds were taken for all the participants. The jury consisted of Mrs Moradabad winner Manushi Rastogi of 2020, Sakshi Nagpal, winner of the Lockdown Mrs. Choreographer and Gummer Shamita Jain, Sharanam Group founder Meenu Arora, Model Komal Gandhi were present among the judges of Miss and Mrs. Organizer KK Gupta said that some of our participants were from outside the city. That's why he had a video audition. Overall, there will be a grand finale at the banquet on October 3. In which the title winners of Miss and Mrs Moradabad of 2021 will be chosen. In this, Shiv Miglani, Dr. Neetu Rastogi, Dr. Manish Kumar, Adit Bhardwaj, Ravtri Gupta, RN Bajpayee were present.
Share this story