If you want quality education, give freedom from non-educational work, former MLC raised the demand in Aligarh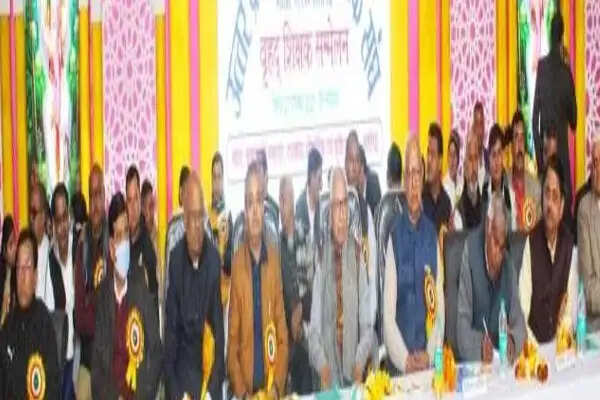 Employment News-Former MLC Jagveer Kishor Jain, the chief guest at the conference of Primary Teachers Association held on Monday in Krishnajali auditorium of the exhibition, said that if quality education is wanted, then the government should free the teachers from non-academic work. He called upon the teachers to change the power if they want to restore the old pension scheme. Thousands of teachers, instructors, Shikshamitras participated in the conference. The students gave cultural presentations.

Teachers Union District Minister Mukesh Kumar Singh said that the documents of newly appointed teachers were not verified. Salary balance of teachers has not been paid. He also raised the demand for restoration of old pension scheme. District President Kaushlendra Singh handed over the demand letter to BSA. Special guest Deputy Director Diet Dr. Inder Prakash Singh Solanki, AD Basic Dr. Puran Singh, BSA Satendra Kumar Dhaka, Dr. Rakshapal Singh, Finance and Accounts Officer Dr. Anil Yadav inaugurated the conference by lighting the lamp. The BSA assured that the district level problems of the teachers would be resolved soon. Dr. Rakshpal Singh said that he is not satisfied with the new education policy. It has many flaws. He has also written a letter to the government in this regard.
Welcomed with Ganesh Vandana: The students of Composite School Lekhrajpur from class VI to VIII welcomed the guests by performing dance on Ganesh Vandana. AD Basic Dr. Puran Singh appreciated the efforts of the girl students and teachers.
They were present: Rajesh Katara, Dr. Harendra, Naresh Chandra, Chaudhary Ramesh Singh, Radheshyam Sharma, Kashmir Singh, Ajit Singh, Dinesh Singh, Kamal Singhal, Gopal Gupta, Amit Chauhan, Sudhir Sharma, Rajendra Atri, Nihal Singh, Naresh Chandra , Harivesh Sharma, Takandev, Raji, Mukesh Kumar, Ashok Kumar, Tarun Dixit, Shakeel Babu, Umesh Verma, Neeraj Singh, Manoj Sharma, Sanjay Verma, Sunita Yadav, Manju Singh were present.
Share this story