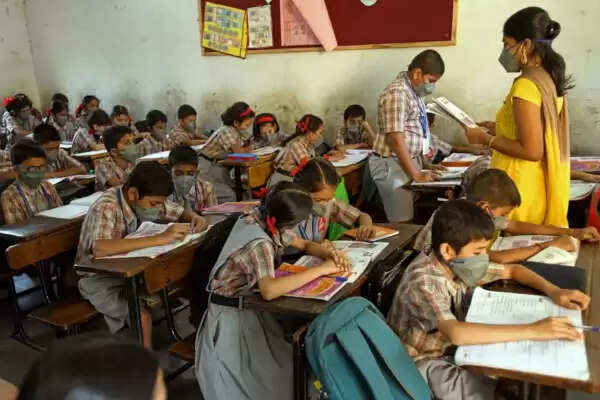 Employment News-After a lapse of 172 days from the start of the academic session, teachers have not been posted as per the standard in aided secondary schools of the district. Due to this studies are getting affected. The posts of 40 Principals are lying vacant. The condition is that instead of 1264, only 678 teachers have been posted. There are 67 aided secondary schools in the district.
The sixth month of the academic session is going on but till now the teachers have not been posted in the schools as per the standard. Due to this the students are not getting better education. If we look at the vacant posts in schools, against 321 posts of spokesperson, only 207 posts could be posted.
In this sequence, 843 posts of assistant teachers are created. In which only 471 posts are posted. In this sequence, 27 posts are posted in relation to 67 principals. 40 posts of principals are running vacant and the schools are being run on the basis of the principals in charge. According to the parents, secondary schools are open after a long time, but due to vacant posts of lecturers and assistant teachers in schools, education is not being done properly.
Students are also worried about preparing for the board exams. Even after the complaint, the matter is being hanged after giving assurances from the top officials. The top officials are not ready to tell for how long the posts of teachers running vacant will be posted. In this regard, District School Inspector Rajendra Prasad said that the recruitment process is going on from the government level. The process is expected to be completed soon.
Share this story