Hope for improvement in education system due to construction of additional class rooms in schools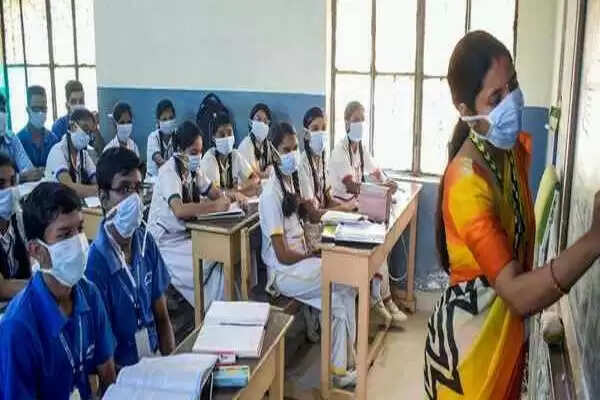 The decision to appoint teachers and build class rooms in schools is a reflection of the commitment of the state government. Funds have been released for construction of 2750 additional class rooms in 1483 schools of the state and purchase of equipments in 2950 secondary and higher secondary schools. Earlier, the cabinet had approved the proposal to appoint 45,852 head teachers and headmasters in primary and higher secondary schools of the state. Improving the quality of education has been the intention of the state government. Under this, a new cadre of head teacher and headmaster has been created for better administration and management in all schools. It is expected that these decisions will have a far-reaching impact on the school system, as well as improve the quality of education.
It should be appreciated that the government is taking all necessary steps for a better education system. High schools have been established in all the panchayats to promote higher education. Assistant teachers are also being appointed. Now it is the responsibility of the teachers to focus on teaching the children. Consider how to compensate for the loss of studies due to Corona. It is the teachers who have to prepare the children for the next classes. Teachers should avoid unnecessary agitation. Children learn from the conduct and behavior of teachers. The things that sit in the minds of children do not end soon. Therefore, teachers will be expected to concentrate on teaching and learning. Don't let schools become the arena of politics.
However, it cannot be overlooked that the education of children is hampered due to the involvement of teachers in non-academic work. One, the schools remained closed for the first months due to Corona, while the deployment of teachers in the Panchayat elections has also started affecting the studies. The government should also put teachers at least in non-academic work.
Share this story