Health education and basic facilities away from common man, exploitation increased: CD Sharma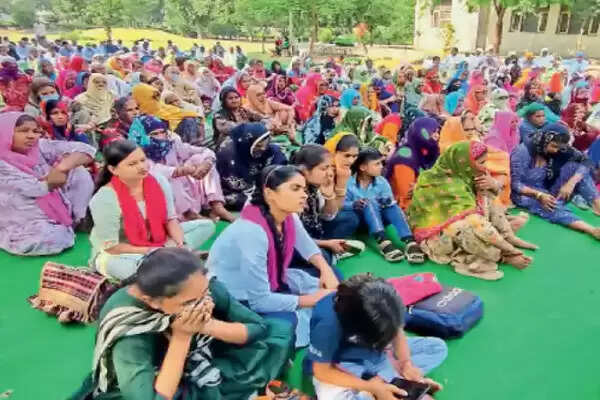 Employment News-The 8th conference of Jan Sangharsh Manch Haryana was held in the local Jawahar Park under the chairmanship of Phool Singh, the state head of the forum. Keynote speaker CD Sharma said that today health, education and basic facilities have become out of reach of common people. The capitalist class is passing various anti-worker-peasant laws to increase its loot. History tells that when oppression-exploitation increases, the power to counteract it also increases.
General Secretary Sudesh Kumari, during the last two and a half years, through the forum, presented the report of the movements against the anti-worker, employee and anti-farmer policies of the government. Karnail Singh strongly opposed the anti-labour labor codes and demanded their repeal and called for intensifying the nationwide common struggle against them.
On the ongoing agitation against agricultural laws, Surajbhan Chahal demanded the withdrawal of these anti-people laws, cancellation of the Electricity Amendment Act, diesel at Rs 25 per liter and DAP and urea fertilizers to the farmer.
On this occasion Sudhir Shastri, Naresh Kumar, Kavita Vidrohi, Khushi Ram, Jagmati Malik, Deputy President Naresh, Dr. Sunita Tyagi, Secretary Suresh Kumar, Finance Secretary Chandra Rekha, Publicity Secretary Dr. Lahna Singh, Spokesperson Somnath, Executive Members Sudhir Shastri, Satbir Singh, Usha, Pal Singh, Naresh Kumar, Karnail Singh, Joginder Singh, Raghbir Singh, Suraj Bhan Chahal, Meher Singh, Sansar Chandra and Satish were elected.
Share this story