Haryana Directorate of Education gave relief, now students will be able to get admission in private schools till January 15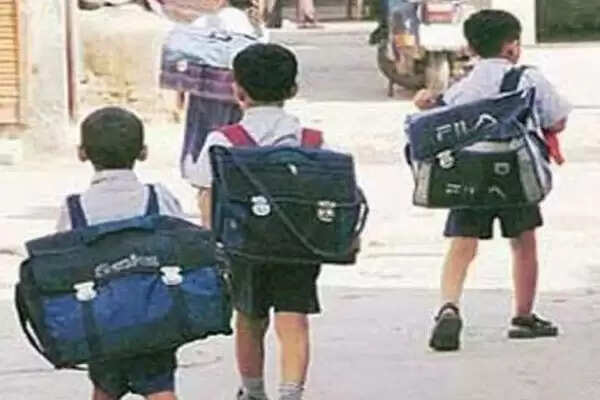 Employment News-There is relief news for the students deprived of getting admission in private schools under Rule 134-A. Directorate of School Education has once again extended the last date for admission till January 15. At the same time, the directorate has also instructed the officials to update the information of the students to be admitted on the portal. On Friday, Director Elementary Education had also taken feedback with the officials in the VC. However, the authorities have failed to stop the arbitrariness of the private school operators.
It is noteworthy that after registration for admission in private schools under Rule 134-A, the screening test was held on December 5, 2021. 3042 students took the examination from the district and in the first phase on December 16, 2068 students were allotted schools through online mode. The date of admission has been kept as 24 December 2021. But due to less number of students getting admission, the last date was extended to 31st December. Then the last date was extended to January 7. Now the Directorate has extended the last date of admission for the third time to 15 January. Even on Friday, parents were seen making rounds of the education department's office with their children.
Make sure to monitor the portal
The Directorate has written a letter to all the DEOs, DEOs and BEOs of the state and issued instructions that the date of admission under Rule 134-A has been extended. All the officials at their level should update the admissions of the students in the respective school immediately on the 134-A portal. It is also written that the children whose admissions are being canceled by the school. For what reason are they being done? Make sure to monitor this on the portal as well.
school director picks up
Parents are making rounds about getting admission in alloted schools. At the same time, many school operators have filed a complaint in the office of the Education Department, raising questions about the annual income of the families of the students and demanding an inquiry. According to departmental officials, there are around 100 such cases. Now a committee constituted under the leadership of ADC will investigate it.
665 allotment rejected
According to departmental data, 2068 students were allotted schools in the first merit list. Out of these, 1149 students have got admission so far. While the allotment of 665 students is rejected and the admission of 255 is still pending. Those who have increased the hope of getting admission after the last date is extended.
Share this story