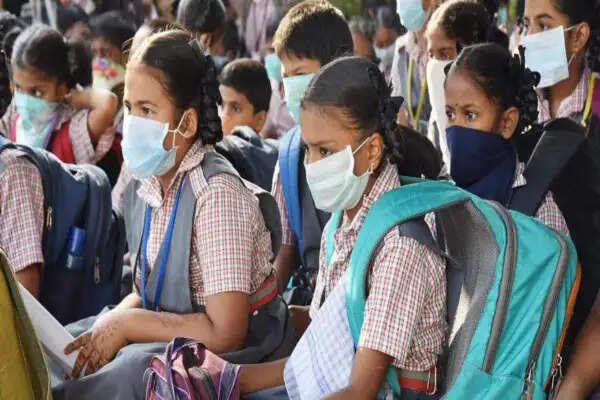 Employment News-Without the certificate of vaccine will not be allowed in Haryana Board of School Education Bhiwani. Apart from the employees, officers, this rule will also be applicable to the common man coming here. Apart from this, wearing masks has also been made mandatory. Apart from the board employees, whoever comes to the board will also have to show their certificate. Failure to do so will not allow him/her to enter. Not only this, instructions have been given to all the employees for the teenagers as well that the children who are 15 to 18 years old in their homes must also get the corona vaccine.
On Monday, Board Chairman Dr. Jagbir Singh and Secretary Krishna Kumar also entered the board by showing their vaccination certificate. It has been ensured that the instructions of the Haryana Government regarding the epidemic are fully complied with in the Board of Education. Employees, officers and visitors were also allowed to enter the board office only after showing the vaccination certificate. Board President Dr. Jagbir Singh and Secretary Krishna Kumar also showed their vaccination certificate. Similarly this rule has been applied to all. Omicron, there is a need to be careful and take precaution in view of the situation of increasing cases of corona epidemic. Everyone should get this vaccination to prevent infection, so that Omicron can save himself from this epidemic of Kovid-19 and work to save his family as well as the people of the society. To avoid corona, use of mask and maintaining social distance. Updates have been sought from all the branches of the board
Vaccination is essential to prevent epidemics. Camps have also been organized several times in the board. Despite this, updates have been sought from all the branches of the Board of Education whether all the employees took the vaccine or not. Apart from this, it has also been said that the employees must provide the vaccine dose to their 15 to 18 year old children also. It is necessary to take precautions to prevent the epidemic. Follow all the guidelines of the government.
-Krishna Kumar, Secretary,
Haryana Board of School Education
Share this story