Governor appeal at the convocation ceremony of ICFAI University, raise the level of education institutions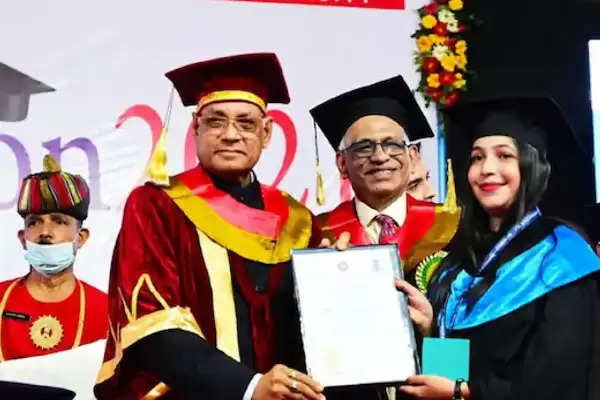 Employment News-The convocation ceremony was held on Thursday at ICFAI University, Ranchi, Jharkhand. Ramesh Bais, the chief guest of Jharkhand was the chief guest of the convocation program organized in Aryabhatta auditorium of the university. On this occasion, he said that universities need to work with commitment towards providing quality education to the students. He said that it is very important to have conducive and better infrastructure in educational institutions. He said that it is necessary to have a spirit of healthy competition among the students in educational institutions. Along with this, there should also be a better level of research in educational institutions, good faculty and use of different dimensions of information technology according to the time.
Addressing the convocation, Governor Bais congratulated all the students who received the degrees and their teachers and parents. The Governor recalled that when I was a member of the Madhya Pradesh Legislative Assembly, the matter related to infrastructure in private universities was raised very prominently because there was a severe lack of infrastructure in many private universities.
Make your mark with hard work
Addressing the function, the Governor also gave a message to the students who received the degree. He said, on this occasion, I would like to tell all the degree-seeking students that only taking a degree should not be the aim of your life. One has to choose the right path with the right vision and also understand the value of time. You have to establish your identity with your efficiency and hard work by entering the karmic field of life. Strive to excel in whatever field you work in so that not only your university but the entire state and nation can be proud of you
Share this story