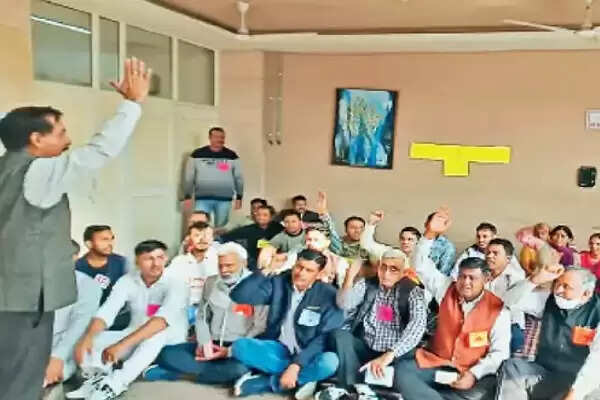 Employment News-To protect the autonomy of the university, non-teaching staff union, teachers union and student organizations of MDU staged a sit-in protest at the MDU Vice-Chancellor's office on Thursday. In this, the President of Teaching Association, Dr. Vikas Siwach said that the Haryana government is implementing such decisions arbitrarily inside the university, which will end education in the coming time. In the name of saving autonomy, the government is destroying the autonomy of the university.
On the one hand the government is saying that the autonomy of the university will remain, but on the other hand the government is implementing the rules that eliminate the autonomy inside the university. Randhir Kataria, head of the Non-Teaching Employees Association, said that earlier the government had come up with an online transfer policy. This was strongly opposed in the universities of Haryana. Which the government refused to implement on one hand, but on the other hand the government is implementing that online transfer policy.
Won't allow such decisions to be implemented: SFI
Arjun Bohat, State Co-Secretary of SFI said that ever since the New Education Policy 2020 came into force, the Government of Haryana is doing the work of eliminating education within Haryana, but the government is privatization of education by using the university for its own benefit, is being marketed. At the same time, warned the government and administration that such decisions would not be allowed to be implemented, which would take away education from the children of common farmers and laborers.
We will not allow this agenda to pass through the University Executive Council. Teaching Association, Non-Teaching Association's former President Sumer, former President Kulwant Malik, former President Phool Kumar Bohat, student organization AMVA's Vikram Dumolia, IRSO's Arvind Goswami, INSA's Pradeep Deswal, ABVP's Sunny Nara etc. are.
Share this story