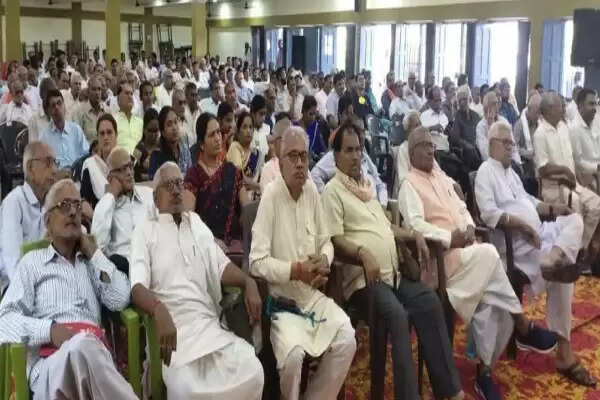 Employment News- Under the aegis of Secondary Teachers Association, a seminar was organized on Saturday at Adarsh ​​Bajrang Inter College on respect of retired teachers and qualitative improvement of education. The working style of the present government was criticized on the condition and direction of education.
Teachers MLA Suresh Kumar Tripathi said that the government is not only doing harm to the teachers, but it is destroying the condition and direction of education. Along with privatizing education, it is doing commercialization. Said that education is the backbone of the development of society and nation. The present government is trampling on this spine.
State Vice President Rameshwar Upadhyay said that Omprakash Sharma has taken education world and teachers from zero to peak on the strength of struggles. Which the present government is bent on snatching. State Minister Dr. RP Mishra called upon everyone to come together for educational upgradation and teacher struggles. Divisional Minister and Principal Major Mithlesh Kumar Pandey described the retired teachers as a source of inspiration.
He honored 150 retired teachers and principals by giving them angavastras and garlanding them. It was conducted by District Minister Deshraj Singh. DIOS Vinod Singh, State Minister Narendra Verma, Circle President Ranvijay Singh, Mahoba District President Virendra Kumar Yadav, District Minister Mahoba Jai ​​Prakash Gupta, District Minister Hamirpur Rajkishore Shukla, Principal Council District President Jamuna Prasad Pandey, Rampratap Parihar, Rajkishore Choubey, Devvrat Pandey, Many teacher leaders and teachers were involved from Prayagraj, Jhansi, Mahoba, Hamirpur, Lucknow including Swayambar Singh, Satyendra Kumar, Ranvijay Singh. Thank you Rajesh Tiwari, District President.
Share this story