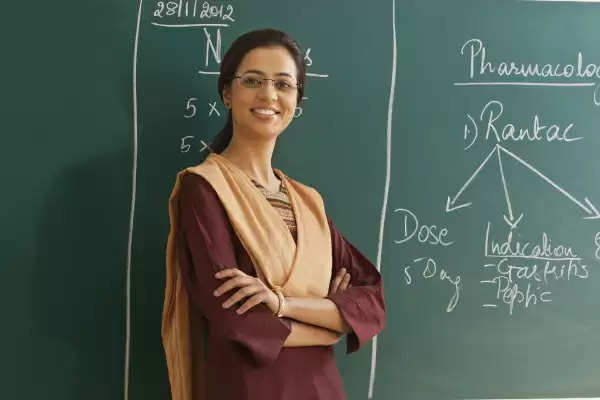 Employment news-The government has given a one-time relaxation in the School Education Service Recruitment and Promotion Rules. Minimum experience for promotion of teachers has been reduced from 5 years to 3 years. Due to this decision of the state government, teachers of 28 thousand LB teacher cadre will be benefited in promotion. In these, about 22 thousand 500 assistant teacher to head reader primary school, assistant teacher to teacher pre secondary school, about 3 thousand 500 teachers will get the benefit of head reader pre secondary school, about two and a half thousand teachers will get the benefit.
The decision regarding education workers was taken in the meeting of the Council of Ministers held on November 22 last under the chairmanship of CM Bhupesh Baghel. Under this, giving a big relief, for relaxation in the provision of promotion in teacher cadre, the provision of 5 years of experience under departmental recruitment rules has been reduced to 3 years for one time. The education workers merged with this decision will be able to get promoted by getting the benefit of their service period, while the children will also get the benefit of their teaching experience.
they will benefit
In compliance with the decision of the cabinet, a notification has been published in the Chhattisgarh Gazette by the Department of School Education. According to the notification, the minimum experience prescribed for promotion to the post of teacher, head reader from primary school, lecturer, teacher, head reader from primary school, principal reader, former secondary school, assistant teacher to teacher and assistant teacher to head reader primary school is 5 years. The exemption has been given to 3 years only for one time.
Omicron's first case surfaced in Chhattisgarh
Omicron form of corona virus infection has been confirmed in a patient in Bilaspur district of Chhattisgarh. This is Omicron's first case in the state. Health Department officials said on Wednesday that a patient of Omicron form of corona has been confirmed in Bilaspur district. Officials said that after the corona virus infection was confirmed in a 52-year-old man from Bilaspur district who returned from the United Arab Emirates, his sample was sent to Bhubaneswar for genomic sequencing.
He told that the Health Department has received the investigation report today, in which the Omicron form of Kovid-19 has been confirmed. This is the first case of Omicron in Chhattisgarh. In Chhattisgarh, there has been an increase in the cases of corona infection in the past. Till Tuesday, 10,10,513 people have been confirmed infected in the state, out of which 9,93,932 patients have become infection free after treatment.
Share this story