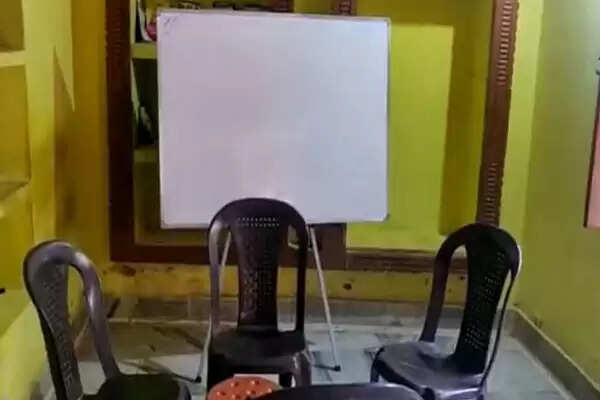 Employment News-There has been a case of extorting money from educated people in the name of training on the pretext of earning money and getting a good job. The victim girl has complained in the police station that the operators charge 10 thousand in the name of training and many educated youths are being given the pretext of making them a member through the chain system and getting them admission and earning up to Rs 10,000 every month. Being cheated in the name of training. Taking quick action, the police have sealed the training center. A young man found present there has been sent to the police station for interrogation.

complaint of fraud
In the Teacher Colony of Begumganj, a girl resident of Pipariya temple lodged a written complaint of cheating people by giving admission in the name of Dewsoft Education Academy by placing four chairs, a black board and a table in the name of Dewsoft Education Academy. has been done in.
training for a month
At the same time, a young woman, who was getting training in the same institution for about a month, had left home on Friday, asking to go to the center. But when she did not return home, her family members lodged a missing complaint with the police station on Friday night itself. When both the cases came to the fore of the same institution, the station in-charge Indraj Singh took prompt action by sending the police to Dusoft Education Academy which was operating in a rented house. Investigated there and confiscated the document material found there.
trapped in a trap like this
The girl resident of Pipariya temple has told in the application given that she has a friend of hers who is a resident of Bijora. He got a call that a job has been found for you. At his behest, I reached Dusoft Education Academy. Where it was told that 500 admission fee is 9500 training fee. You submit it, after that you get people's admission. Later you will get 2000 every month after that 3500 then 4000 rupees a month. Every month you will be able to earn 10,000 sitting at home. The girl has made a written complaint in the police station, the matter is being fully investigated.
Share this story