From New Academic Year, Central University Students Can Join Two Courses Together
From new academic year, students of the central universities can now pursue two courses together.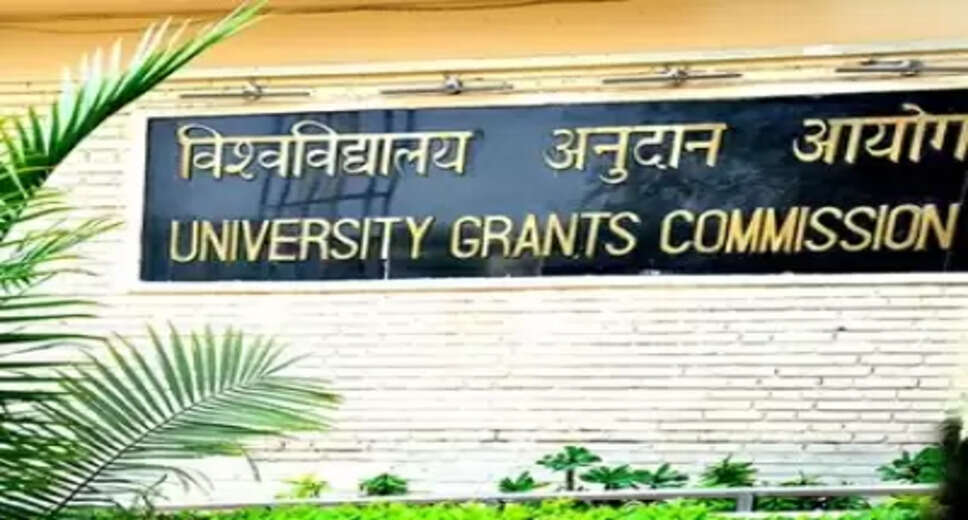 New Delhi, Feb 20- From new academic year, students of the central universities can now pursue two courses together.

After the central universities accepted this proposal, students studying in their facilities will be able to perform studies for other course simultaneously.

Students will have an option that they can opt for a regular course and another via distance learning. The provision of two courses simultaneously from central universities has been provided under the National Education Policy.

The University Grants Commission has made a new provision for it.

According to UGC Chairman, Prof M Jagdish Kumar, from new session, internship will be mandatory for graduation students. On the basis of this internship, the students will develop their skills as per market expectations.

Besides that, the students will have to work on community outreach after going to fields, and projects.

Internship programme can be run by working with business houses. Students of graduation and post graduation will have multiple choices of courses. More and more certificate courses and diploma courses have to be started so that students have more options.

The Education Ministry has made it clear that admission for undergraduate courses in Central universities will be done based on merit list of Common University Entrance Test (CUET).

It is believed that besides 45 central universities, over 60 state and private universities will also enrol students for undergraduate courses based on merit of CUET.

As per Education ministry, central universities across the nation are trying to encourage Indian languages.
These varsities have adopted the guidelines of the UGC to run two educational courses simultaneously.

Central Universities have started appointing Professor of Practice in various domains.

Professor of Practice will be those people whose first occupation is not teaching and they do not hold a PhD. Despite that, they can be appointed to teach students based on their professional experience.

The UGC has written a letter to Higher Education Institutions in respect of appointment of Professor of Practice. In the letter to vice chancellors of varsities and and Principals of colleges to make necessary changes in rules of their institutions for appointment of Professors of Practice. The UGC has also asked for sharing the progress of work done in this direction on its official portals.

The directions for appointment of Professor of Practice has been published.