First to third grade children not reaching schools, classes started from 20 September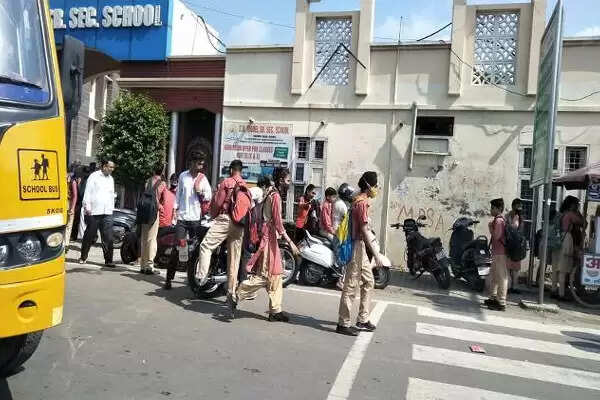 Employment News-There is no increase in the number of children of classes 1st to 3rd in government and non-government schools in Karnal. The reason behind this is being told the fear of deteriorating health due to corona infection and changing weather. Classes were started for the little ones from September 20 by the Education Department, but only 22 percent of the children are reaching for offline studies. In order to increase the number of children in schools, the education department is being made aware through the online process. Education has prepared a strategy to bring the children studying online from home to school.
Afraid of sending children to school
Renu reached the private school to deposit the fees of the children, Sushila told that the children are being called again and again from the school for studies, but due to the change in the weather, the health of the children is deteriorating. The fear is already there before the corona infection and instead of sending the little ones to school, it is safer to get online studies done at home. Despite a lot of abstinence, children do not stop coming in contact with each other in school. Therefore, till the situation is not right, it is safe for the children to get home education.
Awareness is being done by the Education Department: Rohtash
District Elementary Education Officer Rohtash Verma said that 15 days have passed since the beginning of classes from class I to III in schools. 50 percent children have been called in schools, only 22 percent children are reaching the fifth grade. To inculcate the urge to come to school in the children, it has been planned to show the school environment to the children sitting at home through video clips and video calls. Similarly, efforts are being made to increase the number of students of class 9 to 12.
Share this story