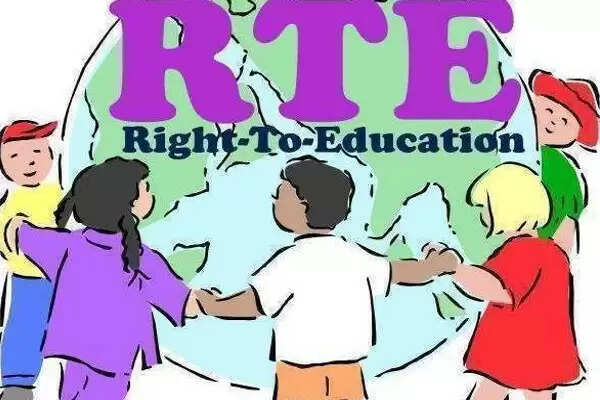 Employment News-Under Right-to-Education (RTE), 8655 children have got free admission in 1074 private schools of the district in the current session. More than ten thousand children are already studying in private schools for free. At the same time, the fee reimbursement of all the children has not yet been received by the private schools. The software screw is being told behind this. This is causing a lot of problems.
Under Right-to-Education, there is a provision to enroll children in nursery between the age of three to four years. Similarly, there is a rule to enroll LKG in four to five years, UKG in five to six years and children in the age group of six to seven in class one. On the other hand, all the parents ignored the age norms and applied online for free admission. Due to no system to reject such applications in the software, all such children were also selected for free admission.
Now the claim of online fee reimbursement is also being automatically rejected due to non-admission of children as per RTE norms. In such a situation, there are thousands of children, not one or two. District Coordinator of Community Education Vimal Kumar Keshari said that correspondence is being done with the government in this regard so that the fees reimbursement of the children studying free can be given to the respective schools. Apart from this, it was also suggested to develop such software, which can be used for admission of the child in the respective class only when the age is as per the standard.
Reimbursement up to Rs.450 per month
Under RTE, there is also a provision of fee reimbursement to private schools at the rate of maximum Rs 450 per month per child. Despite this, hundreds of private schools are still not getting fee reimbursement due to lack of budget.
Share this story